Few flowers bloom as uniquely as the delphinium. Growing on tall stalks with average 20 or so flowers per stem, the delphinium flower is a crowd favourite amongst florists for adding character, volume and of course, height, to a bouquet. Let's learn more about the delphinium flower and its meaning, as well as delphinium flower care in this article!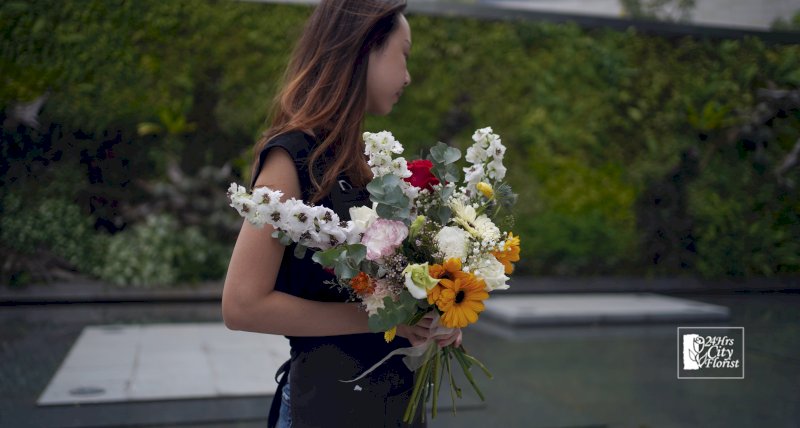 Delphinium flower colors and meaning
The delphinium flower meaning can vary depending on the colour, but some general meanings still hold true for all colors. The delphinium flower and its meaning takes root in its anatomy.
Openness to romance – the soft, romantic edges of its petals and delicate appearance links its strongly with the concept of love and romance. The fact that the flower grows in clusters at the end of a long stem also represent one's openness and generosity to new emotions and feelings, being the perfect flower to represent a budding romance.
Positivity – historically, people used the delphinium flower to ward off evil spirits and negative energy. This translated into the flower being a symbol of optimism and positivity in modern day context.
Innocence, fragility – the stalks of the delphinium are fragile and (infamously) known to break in strong wind. As such, when grown in the open, they require conscious protection from harsh winds to grow successfully.
Continue reading