Where are the best places to take graduation photos in Singapore Universities ?
Gowns donned. Flowers and soft toys in hand. Caps flung in the air. Bright eyes and wide smiles fill a sea of students who have reached a new milestone in their lives. Graduation season is bittersweet – it's a celebration of the hard work put in, a reflection of the memories made and symbolises the start of a new journey ahead. The closing of one chapter and the beginning of another also means another thing – pictures to mark this momentous occasion ! If you're on the lookout for places on campus for the perfect graduation photoshoot, here is a list specially curated for you. Some preparation checklist before you set out for your photo taking day:
Check on the weather from the meteorological service Singapore
Have you gown ready – including hood and mortarboard
Flower Bouquet – arrange for a flower delivery the day before
Soft Toy – a graduating plushy would add a little smile to the photo
Bring your scroll or a degree folder
You can read more about where to rent your graduation gowns here.
Nanyang Technology University NTU
Filled with lush greenery and even wildlife (if you look hard enough), NTU has several scenic locations for photoshoots. Here are some of them.
1. Yunnan Gardens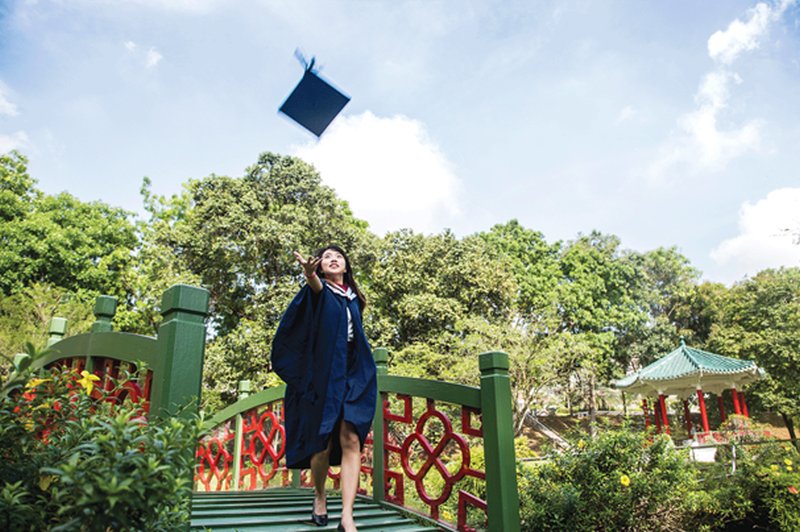 Yunnan Gardens, located near South Spine is one of the first few locations that comes to mind when thinking about having a photoshoot. While the location in and of itself is not popular amongst students on a day to day basis, you'll be sure to find many snapping their OOTD's here. The Pavilions and lake make for beautiful scenery and add a rustic, peaceful touch to photos.
2. The Hive
Commonly known as the 'Dim Sum Building' – the Hive stands out for its unique architecture and is a classic NTU trademark. If you were a humanities student, chances are you might have even had some lessons here. The Hive comes into its full glory in the evening when it's lit up, making for a great photoshoot location.
3. Benches at North Spine
Want to recreate your mugging sessions ? Then the benches at North Spine is a scenic yet simple location. The benches is also a popular study spot for NTU students and taking pictures there can immortalise the hours spent tirelessly studying for tests or rushing assignments.
4. Jurong Lake Gardens
Given that Jurong Lake Gardens is relatively near NTU and is a popular spot for photoshoots, it's sure to have a feature on the list. The speciality of the garden lies in it's fields of Lalang which give images a dreamy and warm touch.
National University of Singapore NUS
Having one of the biggest university campuses (inclusive of the Yale-NUS campus), NUS has a wide array of spots to offer for photoshoots. Here are some of the popular locations amongst students.
1. UtownGreen
Have you seen the iconic organe NUS logo filling your feed during graduation season ? – that's in UtownGreen ! A picture with the NUS logo is a quintessential for every NUS graduate and has been popularised over the recent years. The large green space at UTown also makes for a great spot to capture shots of throwing caps. This location is a must for any NUS student.
2. Treetop Hideout at YaleNUS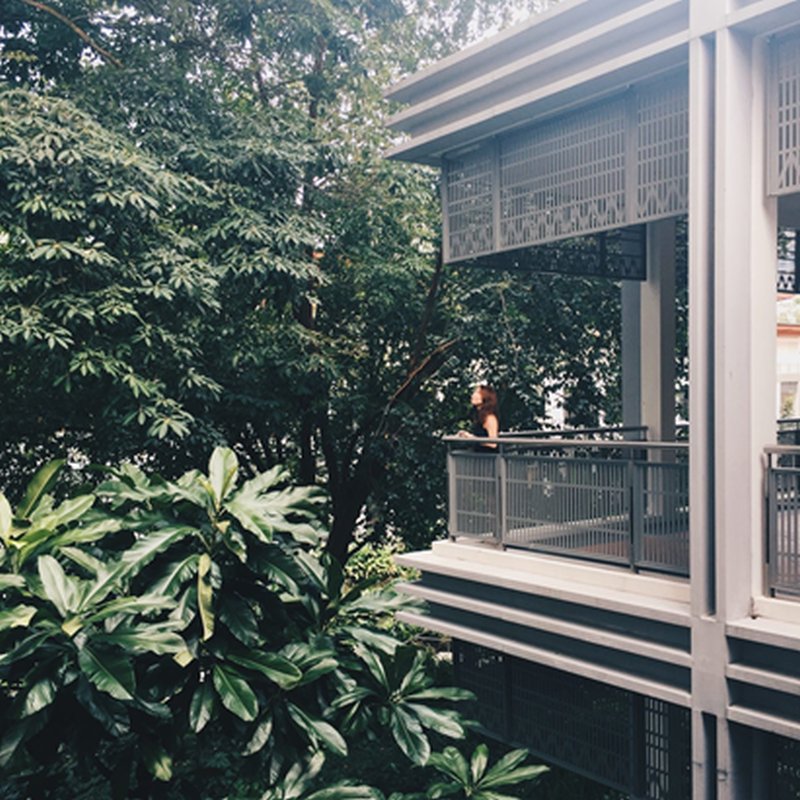 Yale NUS boasts one of the most picturesque campuses in Singapore. The Treetop Hideout particularly makes for a great spot for photoshoots as the lush greenery gives pictures a homely and aesthetic touch. The location is relatively quiet as well, so you can take your time capturing the perfect shot.
3. YaleNUS dining hall and library
The University's dining hall and library looks like a location straight out of Hogwarts. The rich brown tones of wood and yellow lights make for a classic aesthetic, perfect for a graduation photoshoot. If you'd like pictures of you and your pals studying to replicate your university mugging sessions, then the YaleNUS library should definitely be the place to go.
4. Linkway at Level 4 of Business School
Popular amongst Business students, the Linkway is an iconic photo location in NUS Business School. It's recognisability, architecture and space makes for great portraits.
Singapore Management University SMU
Located in the heart of town, SMU offers many chique spots within and near campus for the perfect graduation shots.
1. Campus Green
SMU's iconic green patch, known as campus green, is a popular photo spot for SMU students. It's right outside the University's main building and the wide green space with ample natural sunlight is perfect for the compulsory cap throwing picture.
2. School of Law
The School of Law building is another favourite amongst students due to it's clean and suave look. However, other than the building itself, the shops located beside the Law Building also make for a lovely photo spot as they have colorful murals on the walls.If you're looking for your pictures to have more colour and personality then be sure to check out the murals !
3. Singapore National Museum
If you are looking for colonial style buildings to take graduation photos that look as if you have graduated from 'overseas' with an Oxford or Cambridge feeling – Just opposite SMU campus green is where Singapore National Museum stands. Singapore National Museum is the oldest museum in Singapore, with its history dating back to 1849, when it was started as a section of a library at Singapore Institution and called the Raffles Library and Museum. Photos taken with these buildings adds an interesting backdrop to the photos and certainly give a historical vibe to the composition.
4. Fort Canning Park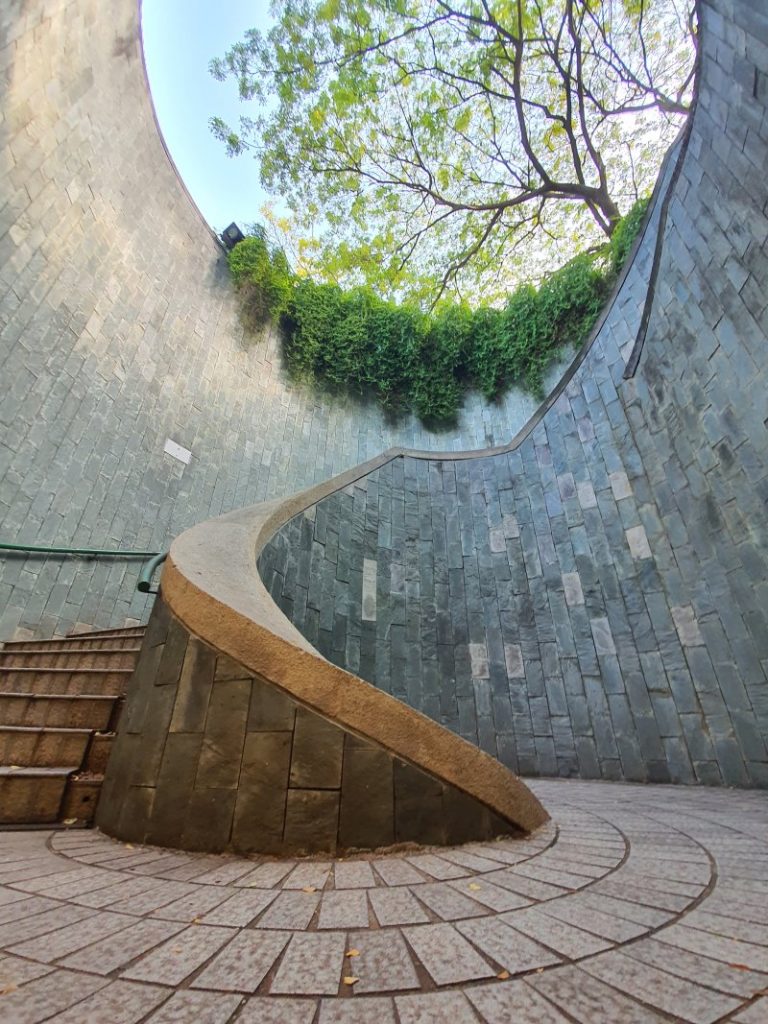 Fort Canning Park is also known to be a popular spot SMU students visit for their graduation shots. There are many scenic locations in Fort Canning, most notably the spiral stairs. If you're looking for a more creative and dreamy look to your pictures then be sure to head there.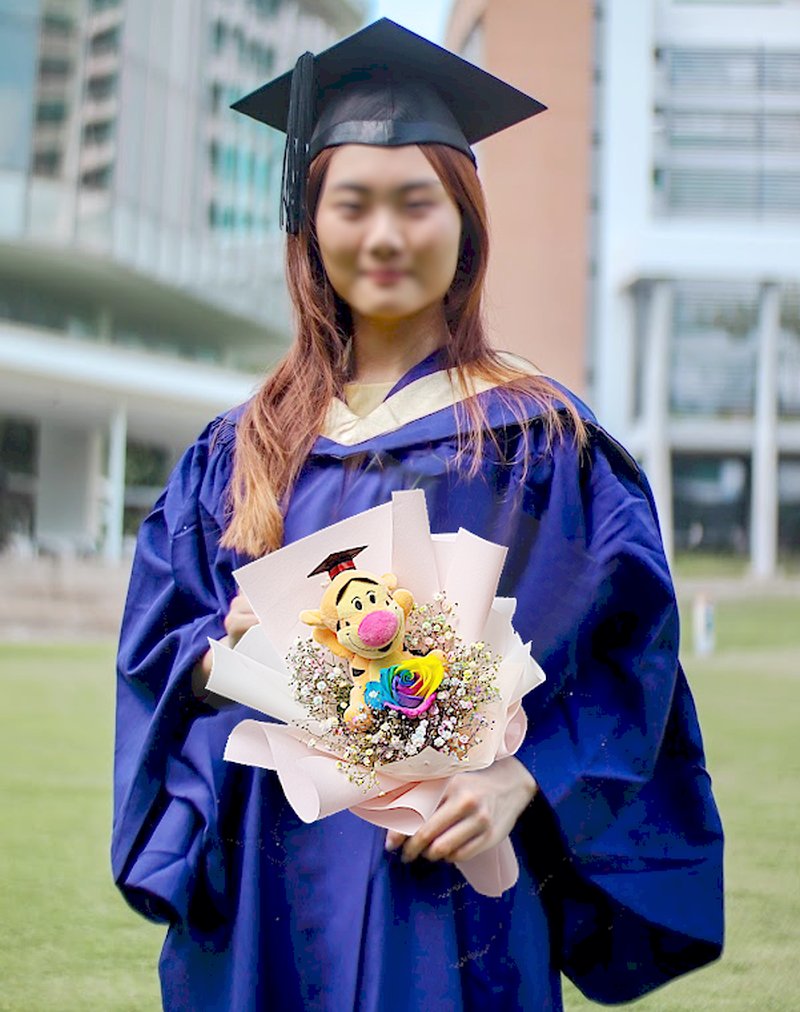 While these are some of the best and popular locations for photos , don't forget too to capture photos at places within your campus that are meaningful to you during your student years – for example, your faculty building or the place you spent most of your time but most importantly to have your photos taken with your parents, family members and friends.
24HrsCityFlorist.com provides an extensive range of graduation flower bouquets, graduation bears, soft toys and balloons to add that little touches to make capturing your graduation photos that little more special!
Please comment below should you think there are other interesting places to take graduation photos.
Written by: Srinidhi
Total Page Visits: 886 - Today Page Visits: 10