What makes a good florist? How do florists remain top-of-mind when customers are looking for a reliable florist to cater to their floral needs? Well, we believe the answer is pretty straightforward. All customers want is to have the best bespoke flower buying experience irrespective of the occasion or how much they spend on a floral arrangement. A good florist doesn't necessarily need to have the biggest shop or the widest international network of professional florists. To us, we strongly believe that in order to uphold the highest standards of floristry and to create designs that are fresh and innovative, the best way is still to take the time to build relationship with our customers, understand their needs and pain points and go the extra mile to help them make their loved ones feel special on all occasions.
It is not uncommon to discover talented florists who are able to design eye-catching, garden-fresh flower bouquets or modern flower arrangements in Singapore these days. Customers are spoilt for choice when shopping for blooms. Many florists and entrepreneurs offer a diverse array of affordable yet tastefully arranged bouquets with same day flower delivery service. Customers can also easily convey to florists the style of floral arrangements they want (e.g. English garden style, bohemian style or even rustic style), indicate what colours to avoid and discuss the symbolism and connotation of flower types when placing an order.
With so many other florists providing the same bare essentials such as convenient online order and responsive delivery service, how does 24Hrs City Florist differentiate our service from the rest of the competition, you might ask? Well, from what our customers have been telling us, the simple reason why they make us their florist of choice is because we care, period. Yes, care enough to available when other florists are not, care enough be there when our customers need flowers at 2am, care enough not only put together bouquets with the freshest and most exquisite flowers sourced from reputable farms, our customers trust our skillful florists to fulfill their order with great finesse but also care enough to ensure delivery reaches the recipient at the desired time.
Here are 8 reasons why we stand out from the crowd:
1. Only flower shop in Singapore that is open till 6am daily
Boyfriends and husbands have us on speed dial! That's because we are the only floral shop in Singapore with a physical storefront that operates daily from 9 am to 6 am the next day throughout the year. The only time we are closed is between 6 am and 9 am daily. So the next time you need to urgently send sympathy flowers to a family member or accidentally let an important date like an anniversary slip your mind, don't fret! We're here to help you save the situation and even add a dash of sparkle to the surprise.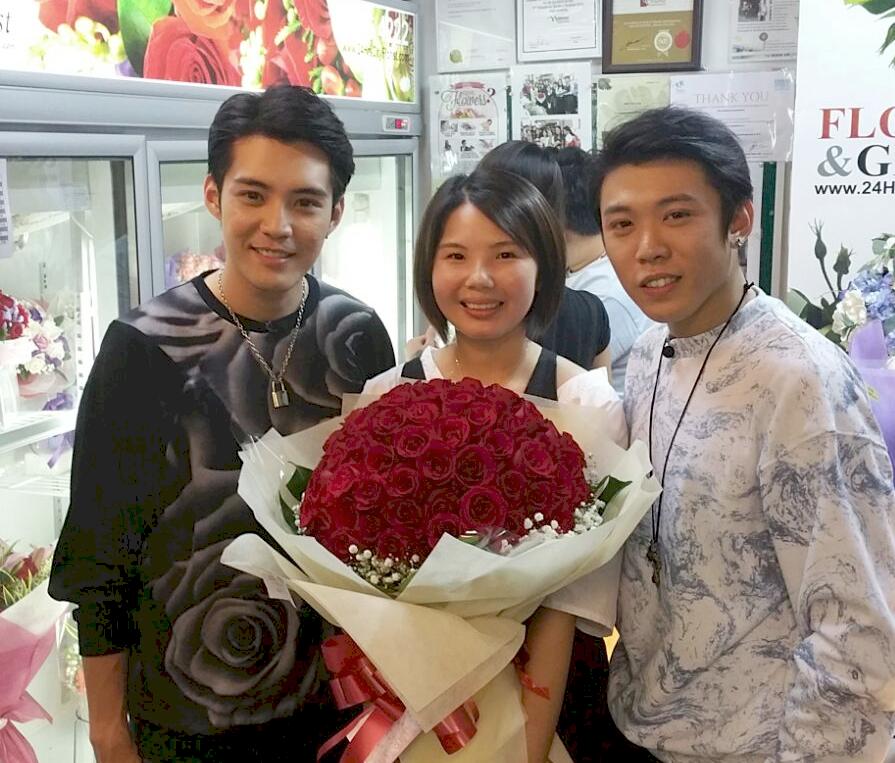 2. We provide 24-hour express flower delivery
We provide free same day delivery for orders placed before 8 pm to all four corners of Singapore. Free flower delivery during office hours from 9 am to 5 pm on weekdays and Saturdays is also available for busy professionals. What's more, we provide professional and personalized delivery requests through our express and special timing delivery services. For an urgent flower request, express delivery is a lifesaver! You can expect your order to be delivered within a two hour window. Special timing delivery is also available when you need flowers to be delivered at a specific timing (but not within the same day).
3. Over 1,000 products listed on our catalogue
With 20 product categories to choose from, you'll bound to find a bouquet, table arrangement or gift basket that suit your style and design preference from our carefully curated online product catalogue. Each of our bouquets brim with personality. Pink Passion under the 360DEG boutique bouquet collection is tender in pastel perfection while Rainbow in the Cloud under the contemporary hand bouquet collection is playful and edgy. If selecting a bouquet by categories is too daunting for you, fear not, we've narrowed the search for you by occasions and type of flowers as well!
4. Talented and skillful florists
At 24Hrs City Florist, we believe that motivated and talented employees make up the core of a successful business. We also believe that behind every great company is an amazing team of people. Hence, we decided to include this short feature to shine the spotlight on one of our longest serving employees at 24Hrs City Florist-our florist manager, Daphne Foo! Daphne is not only behind many of the shop's captivating floral creations but she also handles its day-to-day operations. We caught up with her to hear more about her experience in floristry, what a typical day is like for her and what makes her tick!
24Hrs City Florist: Hi Daphne, thanks for agreeing to an interview! Could you tell us more about your experience in floristry?
Daphne: I have been in the flower industry for more than 9 years. I started working with a bridal gown designer called Dang Bridal way back 2000s and involved with arranging bridal bouquets, bridal car decors & corsages. Thereafter, I joined Far East Flora for 2 years before joining 24Hrs City Florist.
24Hrs City Florist: Why did you pursue a career as a floral designer? And what has your experience working in a floral shop (like 24Hrs City Florist) been like?
Daphne: After working in the United States and graduating from Northern Arizona University, I returned to Singapore looking for a career in a creative field. Floristry at that time wasn't precisely what I was searching for, but after working with flowers, I fell in love with this industry. I feel happy working with flowers. To me, coming to work in a flower shop is like experiencing flower therapy every day. Of course, the people I'm working with must be good, responsible, friendly, helpful, creative and most importantly fun to be around … and the staffs at 24hrscityflorist.com have all these wonderful qualities!
24Hrs City Florist: What is a typical day in your life as a florist?
Daphne: A typical day for me would very much depend of the orders for that day. I am responsible for the daily operations and have lots of opportunities to create new floral designs for the company.
24Hrs City Florist: Are there any floral designs/arrangements that you're most proud of?
Daphne: There are simply too many designs I'm most proud of! I particularly like designs which customers challenge us to arrange – particularly quirky character bouquets such as the Minions arrangement, puppy bouquets and even the Easter bunny.
24Hrs City Florist: Where do you get ideas and design inspiration when you're creating an arrangement?
Daphne: Inspiration comes for a good night's sleep! But seriously, I'm most inspired by the vast varieties of designs from social media. Most times too, I would like to create something a recipient would love receiving for the right occasion.
24Hrs City Florist: What keeps you motivated and passionate to continue serving the customers that come through the door?
Daphne: I think being in a creative industry, having happy customers particularly customers expressing their gratitude towards our work are rewards in and of itself. I'm always encouraged especially when customers return a good feedback or post our work on their social networking sites. I guess, you can say, they are fuel to my creative engine! 🙂
5. Unique and innovative floral arrangements
We're one of the few florists in Singapore to create quirky yet adorable character bouquets. Our quest to bring memorable characters to life dates back to 2009 upon request by a customer. Our florists take pride in appreciating different flowers and greens and understand how they are used. We have our own flair that distinguishes our arrangements from other floral shops in Singapore.
Since then, we've created over 20 characters from Cookie Monster to Pokeballs! Our handcrafted, contemporary designs are not limited to character bouquets alone. We always keep ahead of the trends to see what floral styles and designs are trending. Whether it may be the boldness of big flowers, Korean style floral wrapping, conical bouquets or mini garden arrangements also as known as 'Cherish Boxes'. If there's something our customer wants, we always strive to deliver. 
6. We have strong industry presence and brand awareness
24Hrs City Florist has often been voted as one of Singapore's best florists by bloggers, online digital magazines and print media. Avenue One Magazine, honeykids asia, Little Steps Singapore and The Best Singapore featured us as one of the go-to florist for last-minute flower purchases. Online entertainment and lifestyle content portals Alvinology.com and Weekender featured us as one of Singapore's best florists. Not only do we showcase our creative flare at the floral shop, we also find other platforms to demonstrate our floral designing skills and expertise such as the biennial Singapore Garden Festival in 2016. Our very own florist, Ms Wen Yen Lynn was awarded merit for her minimalistic design of a floating cup of vibrant gerbera daisies.
7. Great work culture
We are incredibly fortunate to have a fantastic team of dedicated, friendly and skillful florists at 24Hrs City Florist. Regardless of the occasion and season, the team is always eager to assist customers with their flower needs to help them create a touching memory for their friends and loved ones. At 24Hrs City Florist, we are passionate about creating a lively and dynamic workplace where every employee can grow. Special on-the-job training is given to employees who have little to no experience in professional floral arrangement. Senior florists are patient and encouraging when training new or part-time florists while mindful to give them space to explore their own personal style such as designing their own freestyle bouquet.
8. We are a socially responsible company
24Hrs City florist has been actively doing its part to drive community growth and development over the years. In 2013, we appointed Singapore Children's Society as our adopted charity as we want to do our part to help disadvantaged children in Singapore. We participate in Singapore Children's Society's "The 1000 Enterprises For Children-In-Need" initiative. This initiative aims to recruit 1,000 business enterprises to adopt Singapore Children's Society as their official supported charity and achieve an annual net contribution of $1 million.
At 24Hrs City Florist, we earnestly endeavor to please every customer with beautiful flowers and exceptional flower delivery service. Every order is important to us and it brings us so much joy and satisfaction to offer our customers exquisite floral designs of impeccable service. We believe that a florist isn't just someone who arranges flowers. Compassion and empathy that we show our customers can make a world of difference. Every florist has to be sensitive and understanding of their customers' needs in order to help them bringing endless smiles and unforgettable memories to their loved ones.
Quality service, guarantee freshness and timely delivery are of utmost importance to us. We are also committed to improved floral performance; we welcome your comments and inquiries. At 24Hrs City Florist, we take pride in the quality, accuracy and beauty of our work. If you are not completely satisfied with the quality of any one of our products, then please feel free to contact us immediately and we will take whatever action necessary to rectify the situation and ensure that appropriate steps are taken to prevent such situations from happening again. For every flower delivery, we make every effort to maintain the "look and feel" of the arrangement. There's nothing more satisfying than seeing our customers happy and satisfied!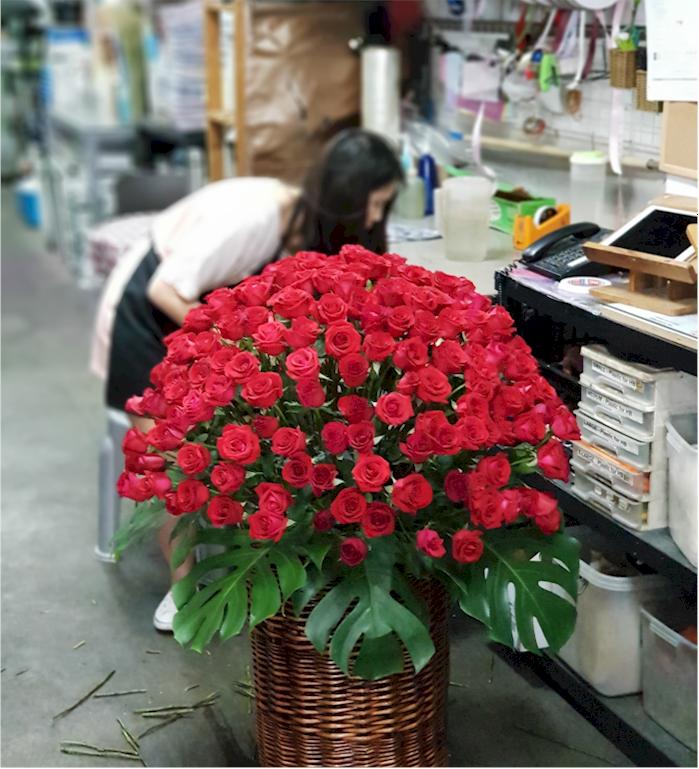 We are also proud to offer a wide selection of vibrant floral centerpieces, flower arrangements, gift baskets, hampers and hand bouquets for every occasion. With a huge variety of floral products, we're sure you'll be able to find the right gift for everyone on your list. If you don't know what flowers to buy, you can shop online by categories and types of flowers or speak to our dedicated team of florists to help you find the perfect gift. And don't forget to pen a perfect sentiment before sending your flowers to your loved ones!
Written by: Krystal Loh
Total Page Visits: 7602 - Today Page Visits: 1