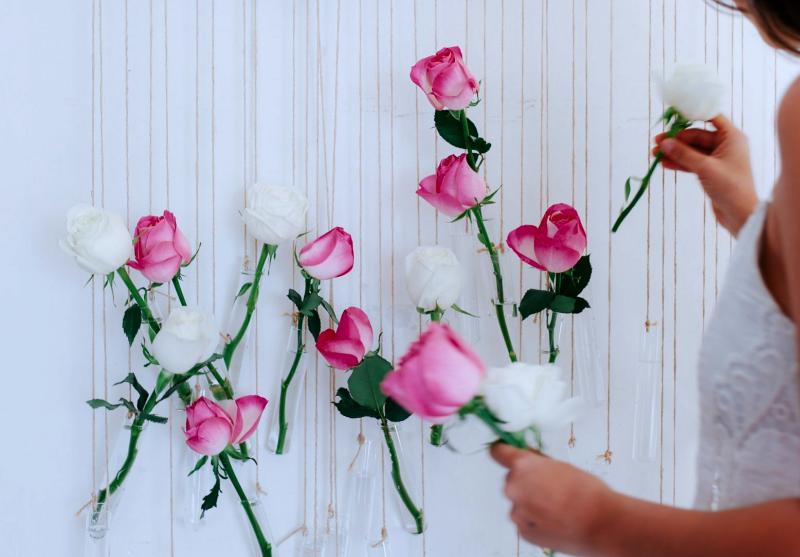 The season of festivities may be coming to an end, but that definitely is not a reason to stop decorating the house! Regardless of the occasion, or even if there were no occasion at all, you should always feel entitled to spruce up your place with whatever makes you feel best. Since Valentine's day is just over,  we're suspecting a good number of you have flower delivery of bouquets to your home.
We thought it would be a good idea to provide some ideas on how to put these fresh blooms to good use, by showing you the various ways flower bouquets can be displayed in the household! Of course, we do not want to convey the message that only those who received flowers should be decorating – regardless of whether you received any, if you want some flowers for your house, here's your permission to go get it girl! We have thus also gone beyond the traditional bouquets to bring to you some novel display methods that people have used to beautify their space with flowers.
How to display
We thought we should begin with some interesting ideas on how one can display your flowers. Aside from the traditional vases that we are all familiar with, there are actually many other aesthetically pleasing ways to set up flowers!
If you have multiple vases at home, consider setting all of them up on a wooden plant rack or shelf like in this picture. Not only does this help you to create a centerpiece for the space, it also really facilitates watering and maintenance tasks.
Another way to display flowers in vases is as these unique hanging vases! These can double up as adorable wall decorations too if you have got a plain wall at home waiting to be beautified.
Similar to the concept of decorating the wall is the use of these adorable wall garlands! They're perfect if you are looking for low maintenance decorations that can last for a good among of time. In making a wall garland, it is perhaps important to choose flowers that dry nicely, such as roses, carnations and baby breaths. While they definitely require slightly more effort to make as compared to a vase, we assure you that it will certainly be a product you can be proud of at the end!
Where to display
Now that we've covered the possible ways you can display flowers within the house, let's explore more about the various locations that we are prime for setting up those displays.
The Living Room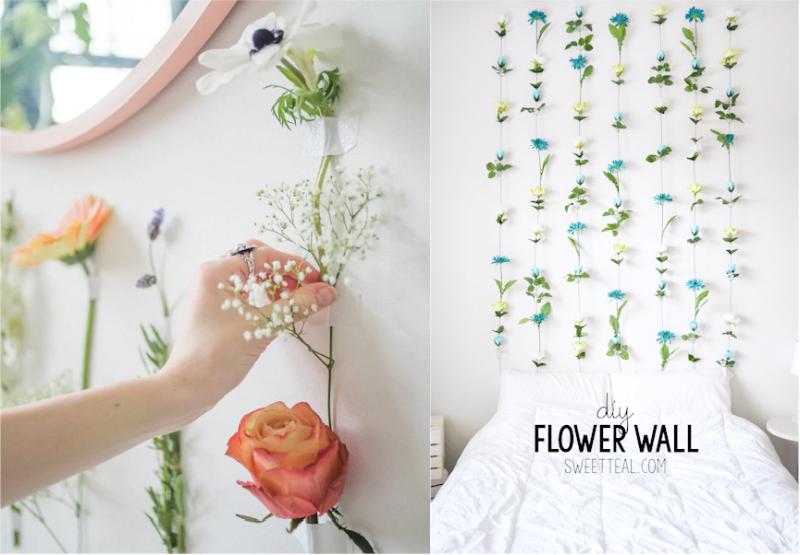 Easily the centerpiece of any house, the living room is a good place to display a large vase of bright sunflowers or leafy plants. This can help to soften the living room area while adding to it a fresh pop of colour. Contrary to popular belief, this human-sized vase does not have to be parked in the center of the room to have an effect. Of course, the best location for the vase depends on the current layout and furniture you have, but placing it beside the sofa or at one corner may work just as well too.
Another way to spruce up the living area with flora and fauna, is to create a display piece above the sofa. While traditionally people gravitate towards placing an artwork or painting on the wall above the sofa, swopping that for wall garland is an interesting concept and can do wonders for any living space. The wall garland would be great for adding some gentle flow to the entire area, making the living area a cozier place to hang out in.
The Hallway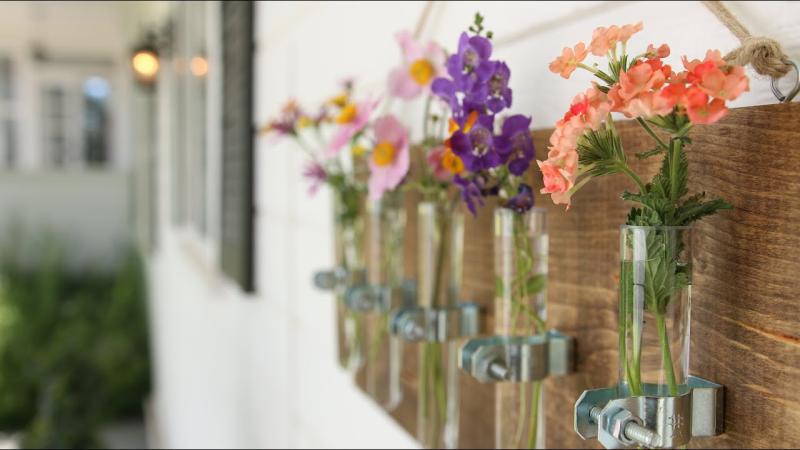 A hallway, if present, would also be a good place for flowers. Bright, striking flowers like sunflowers or orchids are great to serve as a welcome ornament to your guests, or even yourself when you return home from a long day at work! Many people place their shoe rack along the hallway as well – placing a vase of flowers on top of it helps to soften the harsh exterior of squarish shoe racks and possibly help it to fit into the area better!
The Bedroom
For the nature lovers, we're guessing it must be a blessing to be able to fall asleep and wake up in the company of plants and flowers. If you've got a little bouquet of flowers, the bedside table would be a perfect place to display it!
The Kitchen
For those who spend a significant amount of time in the kitchen, why not beautify the experience with some flora? The dry kitchen table top or the space along the kitchen windowsill are great places to decorate with some colorful blooms! An interesting way to curate a flower display would be to pair flowers with fruits – this combination goes amazingly well together if done right, and will be a novel spin to traditional flower displays. A good starting point, as seen from many ideas on pinterest, is to fill a transparent vase with sliced lemon/lime or whole green apples, then centering the piece with white hydrangeas.
The Dining Table
Related to the idea of mealtimes, is of course the dining table. Easily a location where one will spend copious amounts of blissful times, what better way to enhance the dining experience than with some beautiful blooms. If you have a round table, then a single vase in the center can do the trick. If you are using a long table, you could consider a couplet or triplet of identical vases to create more balance and symmetry.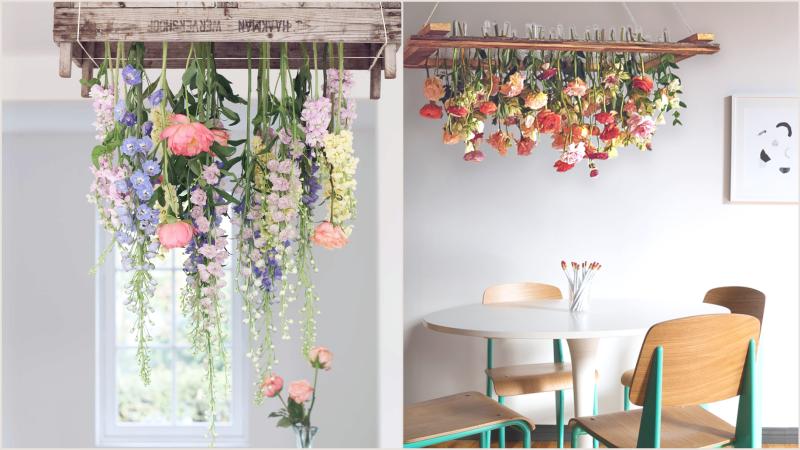 We hope these suggestions have shown you the various possibilities one can explore to inject some flora into your home! While on its own a flower may not seem like much, but when assembled as part of a display piece, you will be surprised at how much life and freshness it can add to the home. So if you are sitting on the fence about getting some blooms for decorations, hesitate no more and just get started!
written by Engracia
Total Page Visits: 694 - Today Page Visits: 7