5 Simple Steps To Remember When You Want To Tell A Girl That You Like Her. – Guide For First Timers Giving Flowers
Most Asian guys are rather 'shy' when it comes to trying to verbalize their interest to a girl. Fortunately, God gave us this thing called flowers to help them 'express' their sentiments towards the girl in a non-verbal manner. Even for those who are verbally more expressive, an accompaniment of a bouquet makes the task even more romantic.
Flowers have been the universal language of love since time in memorial and they will remain so for many years to come.
However, when it comes to flowers, guys are generally clueless. In a very Singaporean way of saying – guys can be rather 'sotong' when it comes to giving flowers to a girl or making a flower delivery to the apple of your eye. The truth is, guys are just not into flowers as much as they are into electronic gadgets. So, it does make a guy stands out if he knows a thing or two about flowers and it does goes a long way to impressing her with the right choice of bouquet of flowers.
The good news is that it doesn't take a lot of money nor any scientific floral knowledge to pick the right arrangement of flowers. Here are 5 simple pointers to remember when trying to buy flowers for a girl.
Step 1: Learn Something About The Girl
The first thing you need to do is to learn more about the girl. The simplest of method is to observe what colour she likes. You can do this by observing what colour of dress she often wears. What colour bag, phone, shoes, purse, notebook and sometimes even the colour she paints her toe or finger nails with. Chances are the answers are all around. And obviously a major plus, if you know what kind of flowers she likes!
Step 2: When Is The Best Time To Give Her Flowers?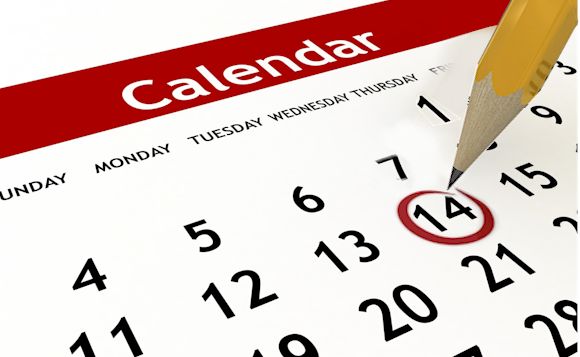 There is no one best time to give flowers. There is no better time to give her flowers than now if you have a strong desire to tell her that you like her. Not everyone is impulsive. And there are many opportunities for you to give flowers. Consider some occasions that may help your giving of flowers more timely, appropriate and more gentlemanly.
 Her Birthday – This is the most common and most casual occasion to give flowers
 Get Well -An opportunity to show that you care for her and wish her a speedy recovery.
Apology – An occasion which you want to say sorry for the things you have done wrong or upset her (not that you intentionally planned)
Congratulate her on her promotion or achievement or graduation – celebrate with her and show that you are proud of her achievement
Special Date – your third date or an anniversary or a significant day to mark an event that both of you share.
Encouragement – an occasion to remind her you have her in your thoughts, supporting her in times of distress or anxiety
Valentine's Day – this is by far the best time to give flowers and to tell her you like her.
Step 3: Choosing The Right Flowers
If you are attempting to give her flowers for the first time, give her favourite flowers. If you don't know her favourite flower, give her flowers with her favourite colour.
Roses with their abundance heritage and history have been long a symbol of love and romance. They convey messages of love without words. Although each colour of rose offers a distinct meaning but it not uncommon to give her a bouquet of roses of her favourite colour. And thankfully, roses do come in quite a variety of colours.
Step 4: What Do You Want To Say?
If you are personally giving her flowers, tell her what the flowers are for when you are handing the bouquet to her. An example: 'Happy birthday, hope you like the flowers'. Or 'I just want to tell you how much I enjoyed getting to know you.."
If you choose to send flowers to her which most guys would rather do especially on their first foray into giving flowers. A gift or message card would be appropriate to accompany it with the bouquet.
How do you want to say also much depends on what do you want to say. Not such a good idea to present to her a long love letter/poetry (pouring out your emotions) particular if is your first bouquet to her. A more casual approach would leave you more room to observe her reaction towards your gift. Keep your message short and sweet. Avoid anything generic or cheesy and make it sincere. Even a few well-chosen words will go farther than some over-quoted sonnet. Some examples would be:
'It is wonderful getting to know you. I hope there are more wonderful opportunities to meet you again'
An angel once asked why I care for you so much. I told her I care for you so much because … I can't find a reason not to.
There's no special reason for these flowers; I just want to steal a single moment of your busy life and hope I can make you smile when I say: I Miss You.
I admit I'll never be the perfect one. I'll never always be there. I may fail to make you smile at times, but there is one thing I could do. I could be the person I am, for you.
What makes some people more special than others? It's not just the happiness you feel when you meet them, but the anguish you feel when you miss them.
Certain people touch your heart in a way that you just can't stop thinking about them; that is the kind of person you are; so far, yet so near, so simple, yet so desirable.
You can't see the sun when it rains, but you know it's there. I hope we can both be like the sun, who don't always see each other, but who are always there for each other.
They say, as long as at least one person cares for you, life isn't a waste. So when things go terribly wrong and you feel like giving up, please remember you still have me.
Life is full of beautiful things: soft sunsets, colourful rainbows, delicate blossoms, love & laughter, quiet moments, and a wonderful someone, like you.
My life was a jigsaw puzzle until you came along and filled in the missing pieces.
A time may come when I can't smile anymore; but don't worry about me, I know what to do. I'll just close my eyes and think of you. No one else could make me smile, the way you do.
A date is a mere formality I need to complete before I can tell you what you really mean to me.
It's difficult to imagine now, hard to believe for a minute, that I once led a life, that didn't have you in it.
Between a million yesterdays and a million tomorrows, there's only one today. And I would never let it pass without telling you – I'm thinking of you.
Step 5: How Do You Give Her Flowers?
If this is your first date, a single stalk of rose is appropriate. It shows that you are the romantic kind without going overboard. A single stalk of her favourite colour rose can't go wrong else, red or pink rose is as good.
If rose doesn't do it for you, a beautiful daisy (also known as gerbera) is as good especially for a casual date…let's say a picnic or a walk in the park, by the beach, etc.. Heck, being spontaneous and simply handing her any type of single flower is perfect on a date when you're out and about. It's easy for her to hold (compared to a bouquet). You'll definitely score brownie points for being thoughtful.
You'll want to bring her flowers if you have met in person or know her to a certain extent…and if you are picking her up at her home. Now here's the 'universal' dating rule: Save the bouquet for when you have had at least 3 to 4 dates. A bouquet holds some meaning for a woman. She knows that they cost a fair bit (If you buy the right kind) and a whole bouquet which generally says "I really like you". So save that for when you can legitimately say that…and that would be after you've had a few dates and have gotten to know her much better.
Do remember to the dating rule that screams: "Women love flowers…you don't have to be in love with a woman to give them to her…Just give them to her every now and then (on special dates or special occasions) to remind her that you are thinking of her. Relax. Flowers don't have to mean commitment. Women know when an arrangement simply means that you care. Don't be afraid to give flowers because flowers make a women feels good and happy like no other gift.
A final tip, if you really like her and feel cumbersome (or embarrassed) to carry a bouquet around to meet her for a date, another good time to give her flowers is have the flowers delivered to her office (and see how much attention you'll get because of the attention she got.) or her home and have a card that reads something like "I really enjoyed spending time with you…You're more beautiful than these flowers".
Ladies, tell us which do you prefer and vote below:
Conclusion:
Remember guys, there is no one perfect formulae that will guarantee to win the girl's heart. That's what make life more exciting. However, with some knowledge about giving flowers, you are now this much more successful than before. Ultimately, it is also about the journey to wooing your desired girl. Be Spontaneous. Be light-hearted. And most of all, be a gentleman.
Total Page Visits: 32149 - Today Page Visits: 15