At 24Hrs City Florist, we take great care in making sure that your flowers evoke emotions and convey your heartfelt feelings that go beyond words. We thought that compiling a list of 20 frequently asked questions based on our many years of experience in floristry, we can help you in your quest to find the right bouquet, make more informed flower choices and bring a joyful gift to your loved ones. We certainly hope this information would come in handy for you!

1. When can I gift someone flowers?
Flowers are one of the most 'universal' gift. Flowers can be presented as a gift in a variety of occasions such as weddings, anniversaries, funerals, graduations, and many more. While flowers generally can be given on numerous occasions, it makes good sense to also consider the personality of the recipient as well. Flowers or flower bouquets are also often used to convey many different messages and emotions such as "I'm sorry", "Will you marry me", "Get well soon", just to name a few. Whatever the reason, flowers are one of the most readily accepted gift throughout the ages and they will remain so for many years to come.
2. What flowers should I give for a birthday?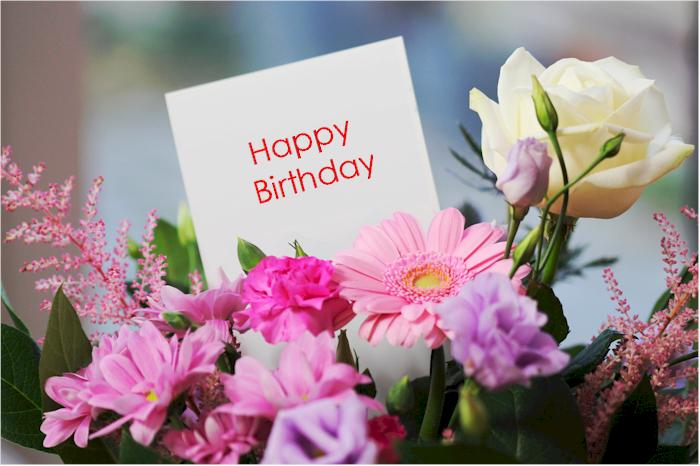 There are many beautiful flowers you can give as a birthday gift. The best flowers to give is the receiver's favourite flowers or most liked flowers. A birthday delivery of fragrant and captivating flowers is an easy and thoughtful way to let someone know that you remembered their special day. There are no restrictions on the kind of flowers you can give to the recipient on his or her birthday. Anything bright and cheerful would be appropriate. The obvious answer would be to hand-pick this person's favourite flower. For a more quirky presentation of a floral bouquet, 24Hrs City Florist offers a wide range of character flower arrangements such a Pikachu and My Melody to bring tons of fun, laughter and amusement to the birthday boy or girl! Our speciality is in delicately arranging carnations and chrysanthemum balls to hand bouquets resembling familiar and well-loved cartoon characters. We also provide novelty floral arrangements with a delicious ½ kg chocolate cake for your convenience.
Read more on Why Flowers Are Still The Best Gift Till Today?
3. What are the most popular flowers to give for Valentine's Day?
Roses are the most popular and classic bud for Valentine's Day , of course. It is because roses in particular red roses convey deep emotions of love, desire, admiration and devotion. A single long-stem rose is a good option for those on a budget. However, be sure not to send your sweetheart thirteen or fifteen roses as it conveys the message "I just want to be friends" and "I'm sorry" respectively. The implied meaning behind 99 stalks of roses has the most affinity; clearly telling your valentine that you're forever in love with her.
Roses are not the only variety that is romantic. Another flower that symbolizes love is tulip. Tulips are symbolic of perfect love. These classic and identifiable blooms make a great gift to someone you want to feel special and loved. Another rosy bloom that is commonly associated with romance is the pink peony often used in wedding bouquets and table arrangements.
Also read Top 5 Bouquets Singaporean Ladies Love
4. What do you buy for a baby shower?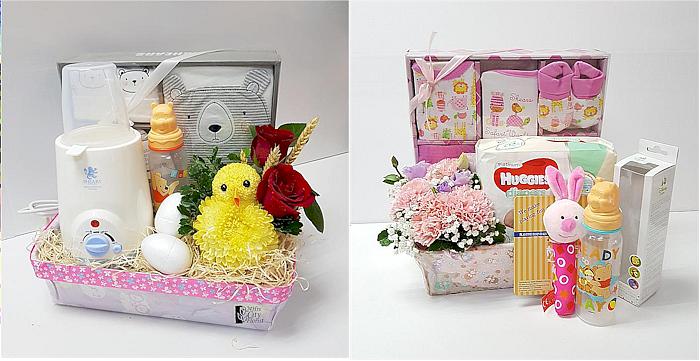 Gift baskets consisting of baby toys, clothing, diapers and milk bottles make practical baby shower gifts. Baby hampers are generally given on the first days of the arrival of the newborn. Why not include a delicate and sweet pastel coloured arrangement of white and pink roses or gerberas to celebrate the momentous occasion and wishing speedy recovery for the mum who just gave birth? Carnations are another popular favourite with their ruffled petals and soft scent which will certainly make a beautiful and vibrant centrepiece for a baby shower. You may also wish to send health hampers consisting of tonic drinks such as essence of chicken or bird's nest to help new parents recover from the mental and physical fatigue as bringing a newborn home can be a hectic and stressful time.
5. What are some graduation gift ideas?
Flowers make great graduation gifts because they make the perfect photo prop! Graduation is one of the major milestones in life and you would want to celebrate this memorable occasion with the graduand. Honour their achievements with flower bouquets that match the recipient's personality. For example, sunflowers are perfect for someone with a sunny disposition, energetic and zealous. You can always throw in a personalised keepsake or a favourite plush toy if you want to give them something meaningful and sentimental (so yup, it's perfectly fine to give him or her that Darth Vader inspired bouquet).
Read also : Your Guide to Picking Out The Perfect Graduation Bouquet
6. What flowers to buy for condolence flowers?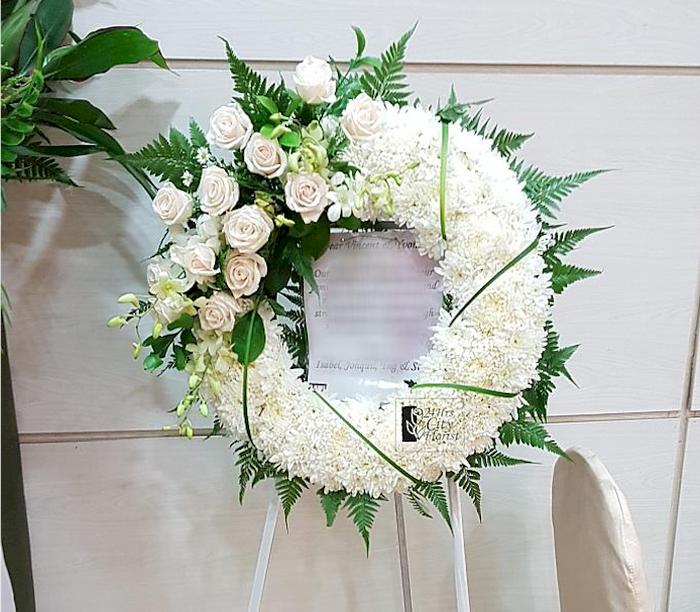 Lilies are often associated with funerals and the passing of someone. Lilies symbolise that the soul of the departed has received restored innocence after death. Lilies arranged in funeral flower stands and wreaths are most common sent to the funeral homes or wake in Singapore. In Singapore where there is large ethnic diversity, is wise to also take into account the religious customs and rites as well as the cultural beliefs of the deceased. Besides lilies, other flowers that popularly bought as condolence flowers includes Chrysanthemums, Carnations, Roses, and Daisies. Most florists in Singapore use these flowers together with other variety of flowers in their arrangements. The colour theme of condolences flower arranged are predominantly white however, other shades of colours are also being arranged too.
7. What flowers to buy for an elderly person?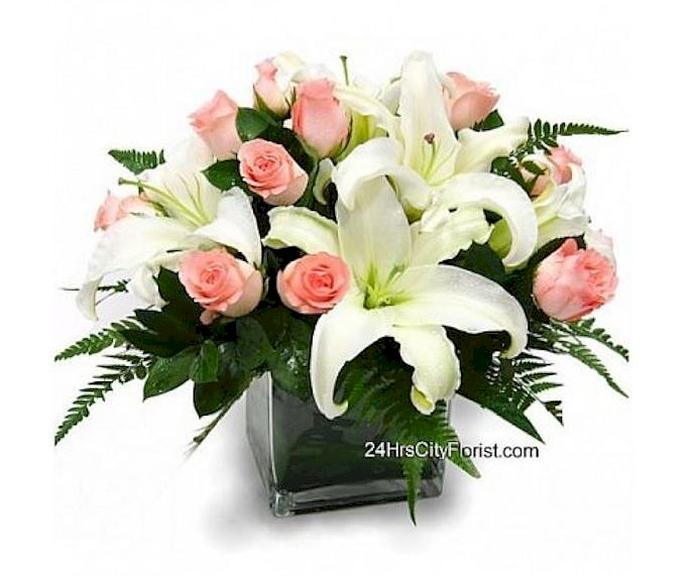 Roses are a gold standard for someone who is more traditional. As we get older, the sentiment and thought behind the flowers that we receive is often the most important part. There are a wide variety of coloured roses that a synonymous with different symbols and meaning. Lilies and gerberas are also popular choices!
8. What flowers to buy for a guy friend?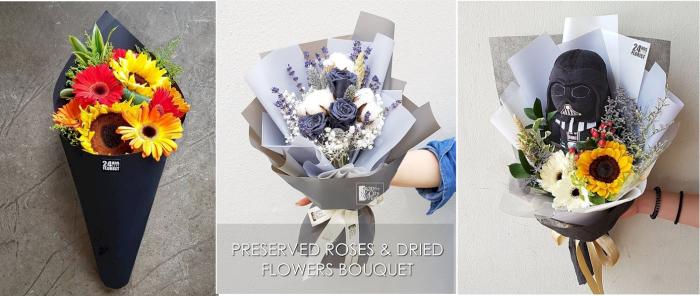 Most people opt for flowers with a more neutral tone when gifting flowers to men. Well, this might come as a pleasant surprise to you, but times are changing, increasingly more men are receiving flowers from their partners and family. For example, sunflowers make great gender neutral flowers for men. Sunflowers themselves are long-lasting flowers and communicate longevity, good health and happiness to your recipient. You may even consider sending him a gift basket of fresh sunflowers with a bottle of wine to celebrate his promotion or a new job position.
So, what are you waiting for? It's time to broaden your imagination and pick out a bunch of freshly picked garden blooms for the men in your life! It's a sure-fire way to let him know how much you love and appreciate him.
9. What are the best flowers to use in bridal bouquets?
The best flowers to use in bridal bouquets in Singapore are roses, peonies and hydrangeas. They are often arranged with a wide varieties of exotic flowers, fillers and foliage. When picturing which flowers you would go for, think of whether you want something classic or modern; colourful or neutral/pastel; large or minimal. It is common for brides to have trouble choosing their bridal blooms; fear not, start with these tried-and-true favourites we've suggested!
10. What are some unique alternatives to fresh flowers?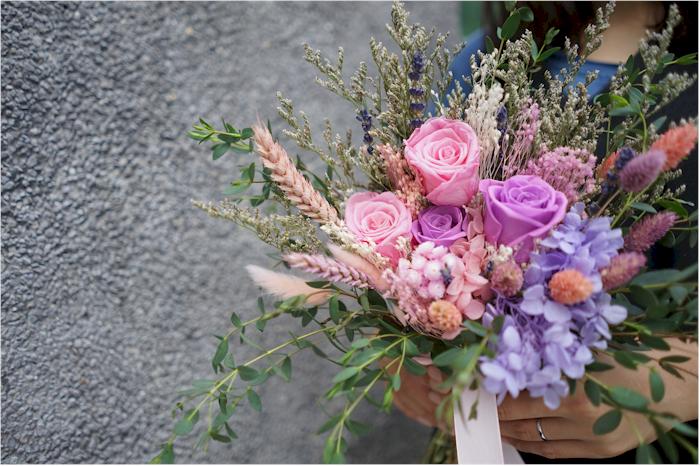 Preserved flowers not only brighten the room and make great centrepieces, but they're also made to last. Unlike fresh flowers, these stunning arrangements don't require much care and attention. Bring joy to family, friends and loved ones for years to come by presenting them with preserved flowers in a glass dome or an elegant bowl. Other enduring alternatives include dried flowers or perennial bouquets.
Preserved flowers not only brighten the room and make great centrepieces, but they're also made to last. Unlike fresh flowers, these stunning arrangements don't require much care and attention. Bring joy to family, friends and loved ones for years to come by presenting them with preserved flowers in a glass dome or an elegant bowl. Other enduring alternatives include dried flowers or perennial bouquets.
11. What flowers to buy for Mother's Day?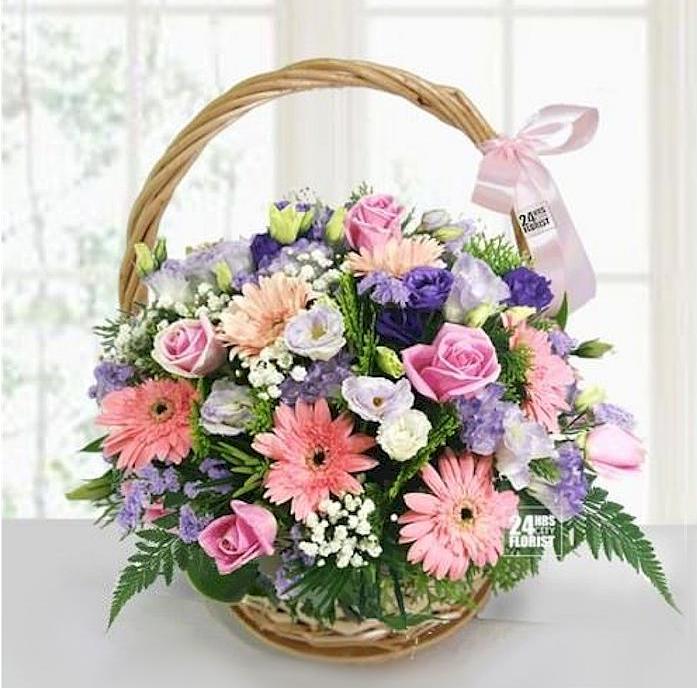 Carnations are certainly a traditional Mother's Day flower conveying virtues of motherhood such as faithfulness, charity, growth, love and beauty. The pink carnation specifically represents a mother's love, but white, which symbolizes pure or unconditional love is another good choice. Peonies make a great choice for mom as well! These flowers represent a variety of things, from honour and good fortune to happy marriages.
More great mother's day gift ideas.
12. Should I buy dried flowers for Mother's Day?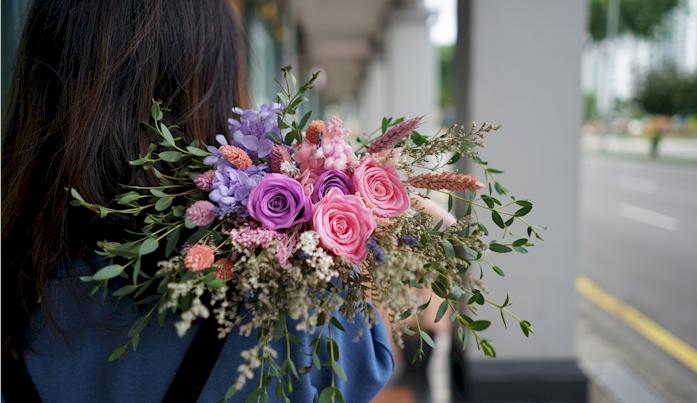 Yes, of course! We know that you're probably thinking that a bouquet of dried flowers just look crinkly and off-colour but lots of flowers can be dried and still look beautiful. These everlasting creations often look whimsical and unique although we know Asian mums would tend to label dried flowers as "dead flowers" and chastise their children for spending money on something so ephemeral.
13. Which flowers are best to say sorry?
The most common apology flowers are roses, carnations, orchids and tulips. If you're sending apology flowers to a friend, yellow roses are ideal. The number of roses gifted also have a symbolic meaning. Fifteen roses convey the message, "I'm sorry, please forgive me". Other flowers such as carnations, orchids and tulips can help to smooth over the initial hurt.
14. Which flowers last the longest?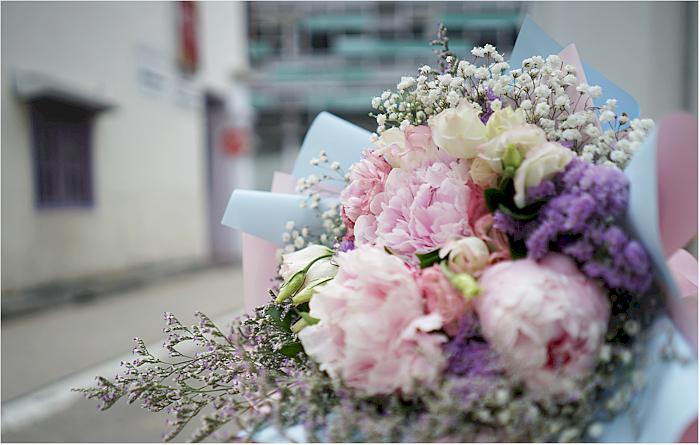 It's always sad to see fresh flowers wilt. Here are some long-lasting flowers for your bouquet to help you get the most beauty for your buck!
Peonies – 1 to 2 weeks
Sunflowers -1 to 2 weeks
Carnations – 2 weeks
Lilies – 2 weeks
Orchids – 3 weeks
Chrysanthemums – 3 to 4 weeks
Note: fresh cut flowers often last longer in cool temperature kept in water with flower food.
15. Which occasions can I give someone a gift basket/hamper?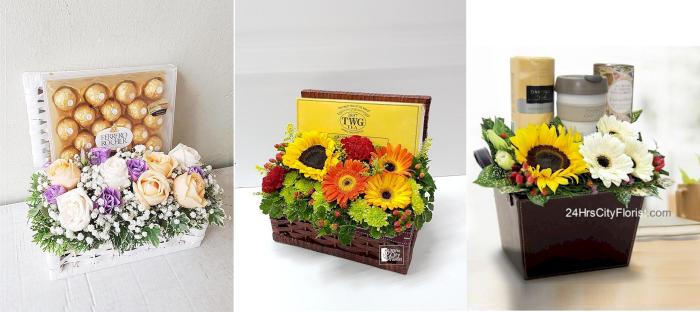 You can give a gift basket/hamper for almost every occasion! The most common reasons and occasions are birthdays, anniversaries, expressing condolence, get well soon, special reasons – such as expressing appreciation to your co-worker- Hari Raya hampers, Chinese New Year hampers, Deepavali hampers and Christmas hampers just to name a few.

16. What are the most common flowers offered by florists in Singapore?
The most common flowers you can find are roses, lilies, tulips, orchids, sunflowers, gerberas, hydrangeas, birds of paradise, peonies and baby's breath. And at 24Hrs City Florist, we give you the freedom to design your own bouquets in 3 simple steps! Simply, choose the flower type, bouquet type and lastly, the type of wrapper you wish to use.
17. How long does fresh cut flowers last?
Cut flowers generally last one week. You can increase the lifespan of your fresh flowers if you follow proper flower care tips such as keeping them in cool temperature, cutting the stem, adding flower food and changing the water in the vase regularly.
18. How to maintain a bouquet of flowers?
Ensure there is enough water and keep the bouquet of flowers in a cool environment away from direct sunlight. You can help your fresh flowers last longer by using simple cut-flower care techniques. If you received a wrapped bouquet, remove the wrapping; trim the leaves and cut the stem by 1cm to enhance the appearance of the bouquet and keep the flowers fresh for longer. Fill a vase with water up to about ¾ of its height. Many florists deliver flower food with their bouquets. Alternatively, you can mix two tablespoons of apple cider vinegar and two tablespoons of sugar to provide sugar to nourish the fresh roses as well as to inhibit bacterial growth. Remember to change the water every two days. If you received a vase flower arrangement in flower foam, simply add water to the vase.
19. How to choose the right bouquet of flowers for your special someone?
Every bouquet has its characteristics and message/gesture that you hope to convey to the recipient. For example, you may go for seasonal blooms to show how much you appreciate all the new and exciting things that your partner brings to your life. On the other hand, you may choose something a bit wild and bold for a friend that is an artsy free spirit. In short, you can pick out the perfect bouquet depending on what this person likes, his or her personality and the message you wish to convey.
20. Can I get same-day flower delivery in Singapore?
Yes! 24Hrs City Florist provides free same day flower delivery for orders placed before 8 pm to all four corners of Singapore. Free flower delivery during office hours from 9 am to 5 pm on weekdays and Saturdays is also available for busy professionals. For an urgent flower request, express delivery is a lifesaver! You can expect your order to be delivered within a two-hour window. We are also the only floral shop in Singapore with a physical storefront that operates daily from 9 am to 6 am the next day throughout the year. The only time we are closed is between 6 am and 9 am daily. You can read more about how flower delivery is done by 24hrscityflorist.com and frequently asked questions about flower delivery.
Written by: Krystal Loh
Total Page Visits: 4181 - Today Page Visits: 3