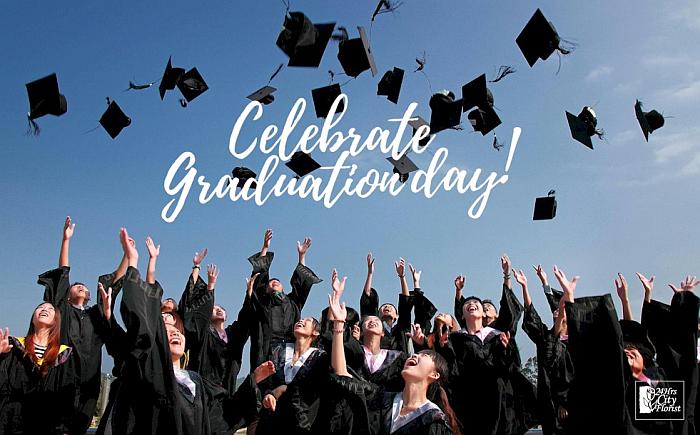 Graduation is a big deal. Be it graduating from high school, college or even finishing post-graduate education – it is a day of celebration to commemorate the graduate's hard work and effort.
And when it comes to getting gifts for someone you care about who is graduating, you want it to be memorable, unique and special. As many would say, a gift that fits the occasion. More often than not, happy graduates are pictured holding huge flower bouquets, stuffed toys and other items which their family and friends bought from the florist in Singapore to give them on their special day.
At a loss about what to get? Read on to get ideas on what gifts you can get (that are bound to impress).
The thought behind the gift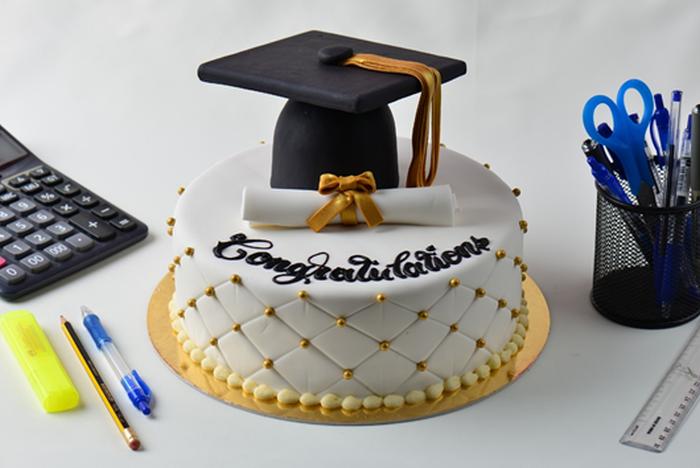 On graduation day, it's a normal scene to see excited graduates fluttering from corner to corner, taking pictures with their friends as laughter fills the room. It is a day of great celebration where one celebrates their academic achievements with their proud group of family and friends. And if one is invited to someone's graduation, what gift should you bring?
For many who aren't used to buying gifts, they would question if the gift was meaningful enough for such a special occasion, or if it was simply appropriate. Others might ask if it's unique enough or if it's too impractical for the recipient to carry around. Though there are tons of factors that might influence one's perception of an "acceptable graduation gift", the truth of the matter is that there is simply no right or wrong when it comes to choosing the right graduation gift for someone you care for.
As cliché as it may sound, being physically present to show how proud and happy you are for the graduate in your life (be it your best friend, significant other, friend or family member), is ultimately the most important. It's sweet to bring a gift and not turn up empty handed but to many graduates – what matters the most is the thought behind the gift.
If you're buying a gift for someone's graduation, the most important factor should be the recipients' preference. Practicality also plays a part as it is important to think about whether he/she would be able to carry the gift around. A huge life-sized teddy bear may seem like a brilliant idea at first but in reality – would he/she be able to carry it around during such a busy and hectic occasion? However, it's not to say that everyone would be against the idea of such gifts. This truly depends on the recipient's preference.
The #1 tip when it comes to choosing a great graduation gift? Being sincere and choosing a gift that you believe the recipient would appreciate.
What items make good graduation gifts?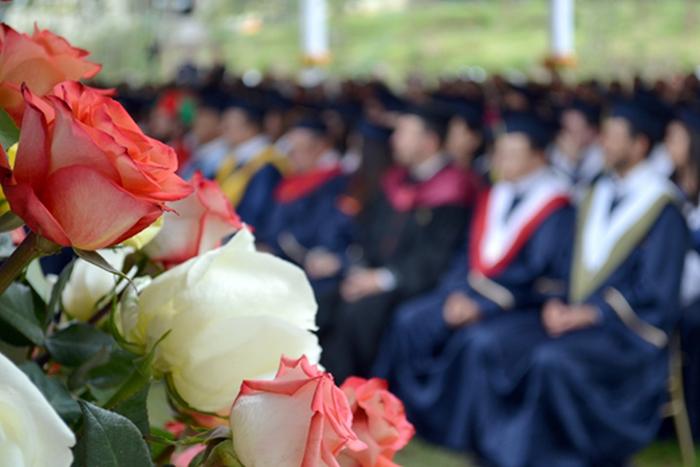 The most two common graduation gifts that might immediate come to mind would be
Flower bouquets
Stuffed animals/balloons
Why? Not only are they sweet items which are portable and noticeable, they're also known to be items which cheer people up on a daily basis.
Flower bouquets make exceptionally great gifts because not only do they brighten up one's day, they effectively convey your good intentions. Different flower bouquets can represent different intentions. Whilst carnations, daisies, lilies and roses may seem to be the typical favourite choices, there are tons of other choices.
You can opt for creative bouquets which match the recipient's personality or customise it accordingly to his or her preferences. What might make it even cuter would be choosing a colour theme that matches his/her graduation gown. Flower bouquets make great graduation presents because not only are they perfect photography props which stand out against one's graduation gown, but because your message of love and appreciation is shown without you even needing to say anything. Another plus point to getting flowers for graduation ceremonies would be that even if you cannot physically make it, sending flowers is a thoughtful gesture.
If you're not sure what graduation flower bouquets are fitting for graduation, you can check out this guide for inspiration
Another hot favourite when it comes to graduation gifts would be stuffed toys and balloons. Reason being, they're lasting and pleasant. Mostly as an alternative to graduation bouquet, some feel that purchasing stuffed toys would be more meaningful as they last longer and have sentimental notions attached to them.
While they are undoubtedly cute and portable, do note the recipient's preference. Not everyone might enjoy receiving stuffed toys as some individuals are practical and prefer to receive gifts that might help them in their next stage of life.
So which do young graduates really prefer between the two?
To find out if flowers or stuffed toys/balloons were more favoured, I did up an Instagram poll which sampled a total of about 70 people, aged between 20-28.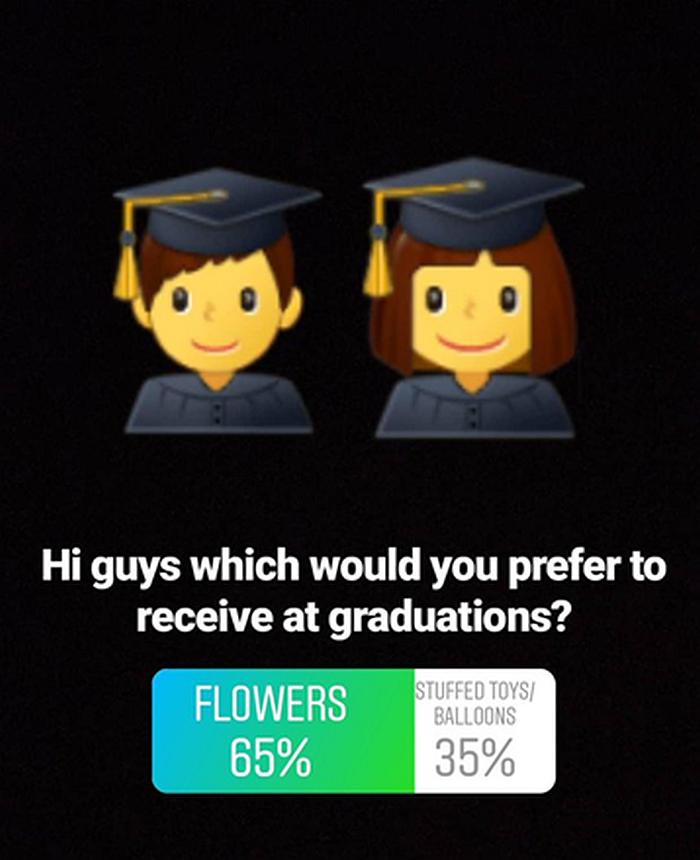 The results came back as 65% preferred flowers and 35% preferred stuff toys/balloons. Others who were more practical replied stating that they would prefer monetary gifts to help them move on to the next stage of the lives.
Some of the reasons why some respondents chose flowers:


Flowers are pretty even though stuffed toys/balloons has a longer lifespan so it's more value for money
It's nice to take pictures with
It's sweet to receive bouquets on such an important day
It is not very surprising that flowers are still the more preferred choice when it comes to purchasing gifts for such monumental occasions. Flower bouquet gifts are classy and yet versatile enough to be given at different important functions.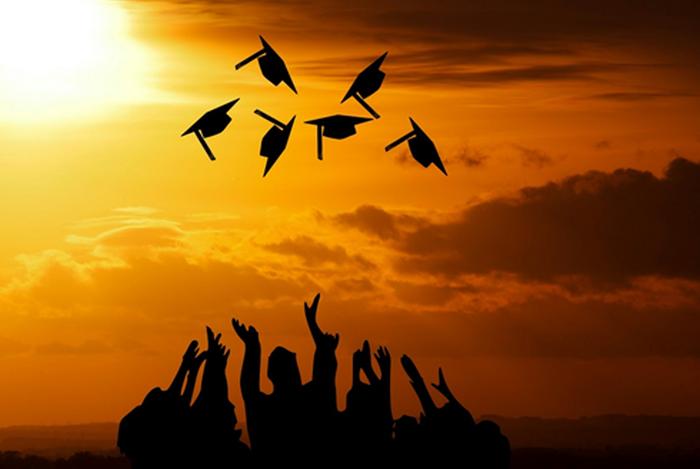 However, what would make the graduation gift even more special would be attaching a handwritten note or card to the item. Not only does this show sincerity but it's a sentimental gift that the recipient would be able to keep for the rest of his/her life as a memento of this special occasion. It may not mean a lot to others, but to each and every one – graduation day means a lot to the respective individual and having your proud loved ones show that they're proud of you is definitely the highlight of such ceremonies.
If you're a proud father or mother, here are some sample messages you can write to your child:


It is a very proud moment for you. Your efforts and your passion are essential to pursuing your sky touching the dream. Graduation does not end in hard work. This is just a break when you come to new battlefields of life. My best wishes and congratulations, my son!
You really deserve the success! I'm sure that you feel very happy on your graduation day. In my message, I am sending my heartfelt wishes with a hope for you to set your goals high, and do not stop until you achieve your goal! Congratulations, graduate! Your parents are proud of you. Our best wishes for your career!
In your life, you will make numerous mistakes and you will be hurt many more times. It's just an experience so do not give up. Wishing you to find and reach your dreams! Now, you are halfway there. May your graduation be the commencement of a bright future for you. My best wishes for a wonderful university year!
Credits to: www.congratulationsmessages.imnepal.com/congratulationsmessages/graduation/congratulations-message-graduation-son-parents/
If you're wishing your best friend/friend "Happy Graduation!":
Congratulations on your graduation and best wishes for your next adventure!
Remember this day, the sense of pride and accomplishment that you take from it. Use that to move toward your next big goal. Congrats.
We're proud of your accomplishments and the person you've become.
Accomplishing the small things is the first step in achieving greatness – graduating shows that you're well on your way!
Anything is possible – all you have to do is believe in yourself. Wishing you all the best in what lies ahead and good luck.
If you're wishing your significant other:
Your graduation today makes me believe that dreams are to be worked at. You never stop pushing, and I now see the result. Keep making me proud everywhere you go. Congratulations.
It is all over now! And you have won for yourself a bright future. Congratulations to you, my love. I can't wait to see you shine brighter than the sun.
What a joy it is to see you graduating in such an outstanding way! Congratulations my best friend and the love of my love.
Your graduation is surely an outstanding achievement, sweetheart. Congratulations, and may your hard work continue to produce unequalled rewards.
Credits to: https://www.birthdaywishes.expert/graduation-wishes-for-girlfriend/
Ultimately, penning a graduation message should come from the heart. These lines might serve as inspiration but cards and notes are made sweeter with a personalised message.
Leaning towards more unique gifts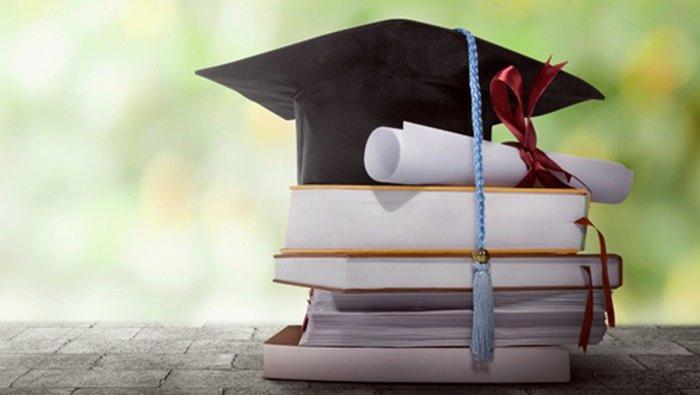 Sometimes, depending on the individual, he/she might not appreciate flowers or stuffed toys/balloons as much. It may be trickier to be able to pick out what they prefer. Nonetheless, here's a comprehensive guide of unique alternatives that just may work for you.
Yes, while monetary gifts be frowned upon and judged as being too unsentimental for such an important occasion, this is actually one of the most requested and practical gift for graduation as well. Graduation is when the individual moves into the next phrase of life. Education is generally not cheap and neither is it easy for the individual to survive while waiting to land a job.
Their official academic journey may have come to an end but that doesn't mean that learning has to stop. Gifting a book is a meaningful way to encourage the individual to never stop in their quest for knowledge. At the same time, this gift is practical and memorable as it will never fade.
A scrapbook/photobook would be a lovely way to reminisce and look back at his/her schooling days. While this may bring up nostalgic feelings, graduation is a bittersweet event for many as they leave the comfort of their schools to enter the working world. Photo albums serve as a timely reminder with memories of the past. Sometimes, in order to move forward, you have to appreciate the past.
Not only would jewellery last for a long time, but being able to wear the jewellery would not only allow the recipient to feel closer to you over time but is also one of the most practical gifts on the list.
Ultimately, what goes into a good gift?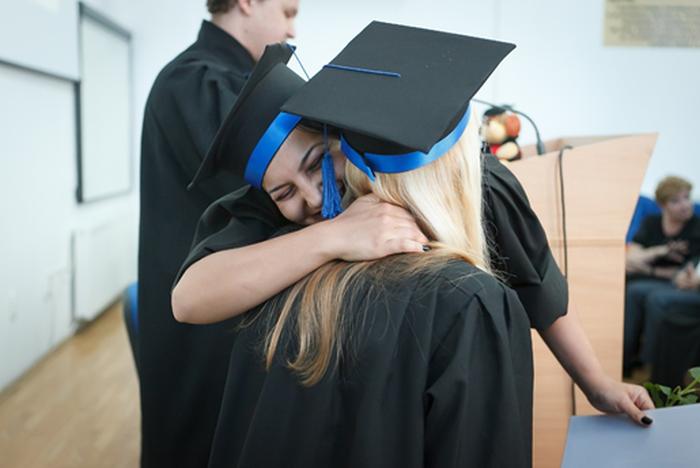 Without a doubt, sincerity and thoughtfulness are the most important factors in trying to give someone the best graduation present ever.
Graduation ceremonies mark an important milestone in people's career and it is necessary to present a gift which is not only noticeable but commendable. Personally, I feel that having a bouquet is a lovely gift at a graduation. Not only does it look amazing in pictures but there's a certain pride that comes with holding the bouquet and knowing that it was gifted by someone special.
For those attending graduation ceremonies soon and have plans to gift your loved ones something, do remember to think before you do so and more importantly – to be wholly present in the moment.
If you're a graduate reading this – congratulations and do remember to thank your support system (family and friends) who have been there for you through the ups and downs of your academic life. Capturing the event through the lens of your smartphone or camera may seem tempting at first but at the end of the day, remembering the graduation ceremony/event in totality by paying attention to your loved one would mean far more to him/her.
Remember that graduation ceremonies are important occasions because they mark the start of a new phase of life. For those attending the graduation ceremonies, as the quote from Confucius goes "Wherever you go, go with all your heart". Remember that the perfect gift doesn't have to be the most expensive item. Rather, it's something that symbolises something special to the recipient.
Written by: Elizabeth Tan
Total Page Visits: 5489 - Today Page Visits: 1