Flower-giving is one of the oldest practices in the world. Flowers are traditionally considered feminine, and as a young girl, I did not give 2 hoots about them. When I was young, nothing in my room gave clues to it belonging to a 10-year old girl, except if you were to open my wardrobe (my mother chose my clothes). Perhaps being the younger sibling to an older brother influenced my choices. When I was given the chance to pick a color for my room's walls, I picked oyster grey. I had barbie dolls but I treated them as hair salon customers (they received awful haircuts). I scoffed at the color pink, played soccer with my neighbors, and caught spiders with the boys during recess. The only flowers I bothered about were the little ixoras found in bushes by the roadsides, where my brother and I would rip them off and pull out their yellow tips for their sweet
nectar, like giant pollinating bees.
I also grew up in a fairly pragmatic household, where useful gifts (such as money) were favored over "frivolous" items. My childhood was fine, but it did leave an imprint on my life as I grew up and began to experience things as a female person
I did not understand how nice it was to receive something so "useless and insignificant", until I received my first sunflower stalk from a friend during Valentine's Day way back in Secondary school. I was elated, felt special, and it was a nice feeling to show it off and catch people's attention. That, however, was short-lived as I saw how the more popular kids were parading around with more flowers in their arms than my one measly stalk, and how the prefects, who were in charge of flower delivery on that day, would pass even more stalks of roses from anonymous admirers to them in class. I didn't feel so special anymore, but this did not mean that I didn't appreciate my own single stalk of sunflower. In fact, I loved it so much that I carefully brought it home, searched up ways to prolong its short lifespan for as much as possible, and took countless pictures of it on my old Sony Ericsson mobile phone.
Of course, receiving flowers, being a traditionally feminine practice, does not mean that boys cannot receive flowers! In fact, my male friends are just as happy to receive flowers. Who doesn't like to be showered with love and affection?
Receiving flowers make you feel appreciated, giving them out was an equally great feeling as well. It's all worth it when your beloved recipient flashes you the happiest smile of pure, unadulterated joy. One thing I've learnt through years of flower-giving is that there are rarely people who would sulk over receiving flowers from their loved ones, no matter age nor gender. (That said, Valentine's and confession flowers are a tricky exception, so proceed with tact and caution!)
It took me a little while, but I slowly learned to appreciate its meaning, as well as how flowers can help express one's well-wishes in an elegant, sophisticated manner. No matter the occasion, flowers are always here to save the day!
Here, I talk about the kind of flowers and bouquets I think are suitable for various events throughout my life. I hope they'll inspire you get your loved one the perfect bouquet.
A day where people celebrate the concept of growing a year older — like how we give presents and gifts containing that person's favorite items, a birthday bouquet should also consist of a person's favorite things!
I am big fan of adorable animals! So why not a vibrant gerbera bouquet stuffed with cute chrysanthemum aquarian puppies?
Or if I'm not in the mood for cutesy, this bouquet of pastel pink roses, cream-colored cotton flowers and peachy dried flowers wrapped in a dusty pink paper is also a pretty bouquet to gift an ahem sweet friend! Dried flowers are pretty, trendy, last for a long time, and make great decorative pieces. I am, unfortunately, that friend who is always complaining about how flowers aren't worth buying because they don't last; and if you are someone who has a friend like that, this is a perfect option for them.
Dried flowers are known to last for around 6-12 months depending on humidity and storage conditions, compared to the usual week or 2 for fresh flowers. Personally, I have stalks of lavender on my desk that's still going strong even after a year.
I don't have s significant other right now, but one can dream…right? For Valentine's Day, it would be a pleasure to receive this dreamy, romantic preserved flower bouquet of dried roses, cotton flowers, and lavender to in hues of purples and greys to signify everlasting love. Lavender flowers can mean devotion, serenity, and grace, and roses are a timeless representation of love and beauty.
And who says Valentine's day is only for couples! All single ladies (and men), assemble! We can celebrate Valentine's in any way we like! Friends, family, relatives and colleagues deserve some love too! Even without a special someone to celebrate it with, I have never felt alone on this day as I could spend it on a night out with friends or choose to stay in, pampering my one true self with my two true loves: drama bingeing and video gaming. It seems like more and more people are celebrating singlehood as much as they celebrate couplehood. On a day like this, why not treat yourself to some beautiful flowers and show yourself some love?
Graduation
As a graduating student, graduation day is not all mirth: as we head up onto the stage to collect our certificates and flash big smiles in photographs, these thoughts would consistently linger in our minds: Where do we go from here? What would the future hold? Gifting a dear friend a flower bouquet on graduation day is something that I think is very meaningful, as it signifies bittersweet endings and new beginnings. Graduation days make me nervous, and I think flowers can help me understand that it is indeed a cause for celebration, not dread! For graduation flowers, I can't think of anything more appropriate than the inclusion of the ubiquitous mortar board; a definitive sign of graduation.
Why not let the wise sage himself grace upon this wonderful day whereby we celebrate the glory of achieving sufficient knowledge and wisdom? As a fan of this character, it would be amusing to receive this adorable bouquet.
The classic graduation bear, along with a bouquet of pastel roses wrapped in a cheery yellow wrapper, is a pretty sweet combination as well.
Wedding
As a fan of outdoor nature-themed weddings, something rustic would be a good accompaniment. This wildflower-themed bouquet would be perfect! Weddings are special, once-in-a-lifetime events for many people and hence, a wedding bouquet would be an extremely special item that would be remembered for years to come. Wedding dresses, venue decor, and even the type of bouquets used would be captured and remembered in photographs, and thus it's important to pick out the right flowers and style to complement the wedding. Not to mention, bouquets are even a topic of discussion for royal weddings
Obviously my own wedding bouquet wouldn't generate that amount of buzz, but paying attention to the style of the bouquet, as well as the symbolisms of the flowers, can contribute so much to the overall vibe of the wedding ceremony. The eustoma flowers studded in this bouquet represent a joy, peace, contentment, and a long and happy life — the blissful kind of marriage one would dream about!
Mother's Day
Last year was the very first time I presented my mother with a bouquet. She was thankful, and being the thrifty, no-nonsense kind of mother, she had to add: "This is a nice bouquet, but it would be better if you could do the housework for today…" Being a mother is tough work, and it made me realize that mothers appreciate flowers, but they would be the happiest if we were to couple those flowers with some hard work and effort to show our appreciation. At the end of the day, being good boys and girls would be the greatest gift to mothers.
As a 23-Year-old without any children, it is hard to imagine what is be expected from my future children, should I have any. If I were to become a mother, I don't think I'll live a day with much peace and quiet. As such, this hamper of nutritious tonics and Yomeishu would be a thoughtful gift to receive.
As one goes through the motions of life, one would face the inevitable: death. Wouldn't it be grim to be picking your own funeral flowers? I would rather not think about what flowers I would like to receive on a day like this, but perhaps it would be good to have everything planned in advance should an ill-fated incident happen. I suppose we have all thought about the presence of bouquets at joyful events like birthdays, graduation days, weddings, etc, but what about your very own funeral? Perhaps I might not fully understand the concept of funerals at such a young age, but I would personally like to be sent off in a light-hearted manner. I don't like the idea of my funeral being a morose and solemn event, so I would like condolence flowers to be big and bright to bring some joy and relief into an event of grieving. This heart-shaped sunflower bouquet would be perfect to lighten the mood.
On the other hand, traditional condolence flowers are very meaningful and can help one express their deepest sympathies. The lily, a classic funeral flower, represents the restoration of innocence and purity after death. This lush green and white ensemble is an appropriate way to send off a loved one.
Conclusion
Flowers are such versatile gifts to mark many special events and meaningful occasions, and as I grow older, I am beginning to think of their significance in our lives a little bit more. They aren't just simple gifts; they can represent so many intentions and be arranged in an unlimited number of ways such that one could tie his or her feelings up into a nice little bow and let the language of flowers work its magic. Of course, even though flowers can help us humans communicate our emotions, be it to express love, gratitude, or sympathy, we should also remember that our own words and actions are equally important as well. It's great to receive a bouquet and to have flowers delivered to you but how we act on a daily basis is an even greater measure of our feelings.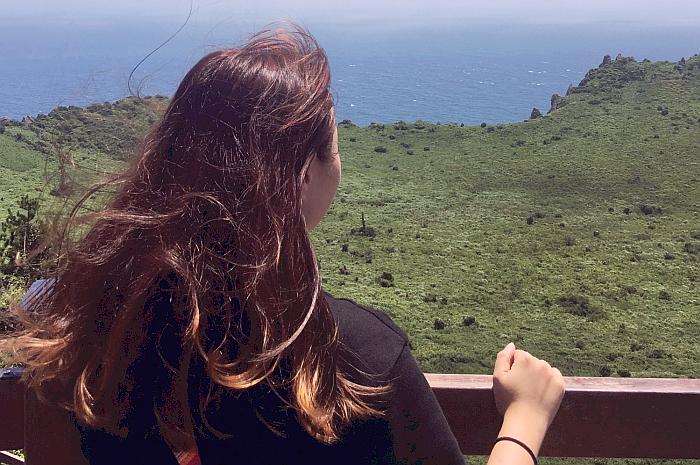 As someone who has yet to live a full quarter of her life, I wonder if my preference for certain flowers would change as I grow older. It is fun to imagine the different scenarios one could receive flowers for, but then again, as the saying goes, "it's the thought that counts", and whether you receive them or not, the most important thing is that your loved ones are with you on those special occasions.
written by Wei Qi
Total Page Visits: 3615 - Today Page Visits: 3