We all talk about taking off from work to pursue our dreams but how many of us are actually courageous enough to pursue your dreams as your career? Staying in a safe corporate job might seem stable, but for those who are looking to take a bold step into the unknown and chase your dreams of being a florist – read on to find out what other Singapore florists have done, and how to start turning your dreams of working with flowers into reality?
Or if you're simply someone who loves flowers and think being a florist and feels joy when flower delivery is done to the satisfaction of customers then you can read on to learn about the process of starting out as a new florist and tips that you should take note of.
Why make the drastic switch?
It's not uncommon to want to try something new. Perhaps you've been in your job for too long and you're looking for a mid-career switch to something more rewarding. Or perhaps you're someone whose childhood dream was to be surrounded by flowers and work as a florist. There's a myriad of possible reasons for someone who would want to make the drastic switch from leaving their life in the corporate world to being a florist.
It could be the burn out from fighting too many corporate battles or the weariness of the constant hustle in the rat race to the top of the corporate ladder. It may also be a pull factor rather than a push factor.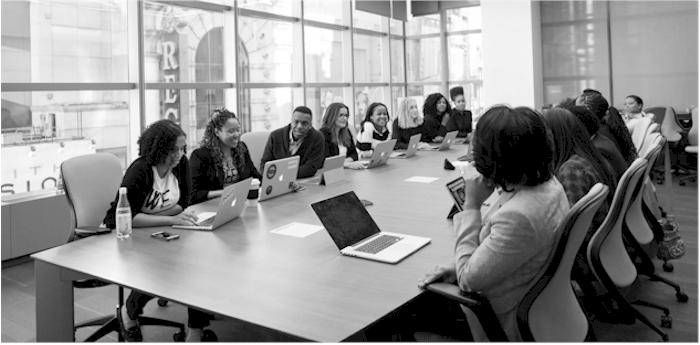 Perhaps one wants to live life to the fullest and find fulfilment in working every day. There is a famous quote, "Choose a job you love and you'll never have to work a day in your life". The quote basically means that if you do something you enjoy, you won't feel like it's a job.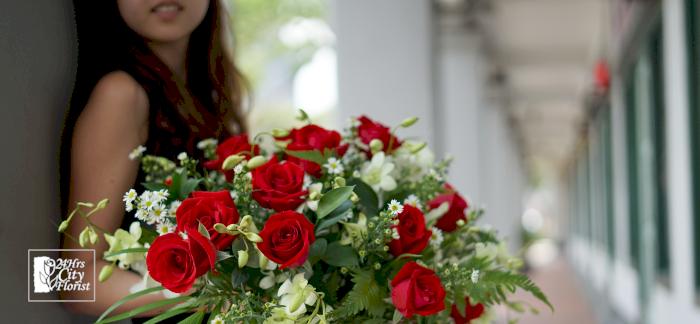 This may be true on a personal subjective level, but for those considering the bold move – the question is…why not try? Though everyone goes through different phases of life and not everyone has the same factors which may influence their decisions, it's a well-known fact that doing something you're passionate about will bring fulfilment and joy to your life. Having an interest in flowers and choosing to do something related to it while making a living out of it would be considered a blessing to some. You get the best of two worlds – being able to work with flowers and making a living out of it!
For others who are simply sick and tired of the rat rate and want to try something new, being a florist and being surrounded by flowers have benefits to it. Working in a place of beautiful blooms will not only lift your moods on a daily basis, but being a florist also has many other skillsets which you can hone and develop.
What are the perks of going into floristry?
Just ask any florist who has been in the craft for a while and they'll tell you that it's the satisfaction that one derives from making others happy that makes their job worthwhile. As a florist, you're not only spreading joy and happiness around, but love and good intentions. It's not just a job that requires specific technical floral arrangement skills, but something that involves human interaction, be it with other florists, your team or even customers. Being able to customise a beautiful bouquet for someone's significant other and seeing the excitement on the giver's face as well as the sheer delight from the recipient is a sight to behold.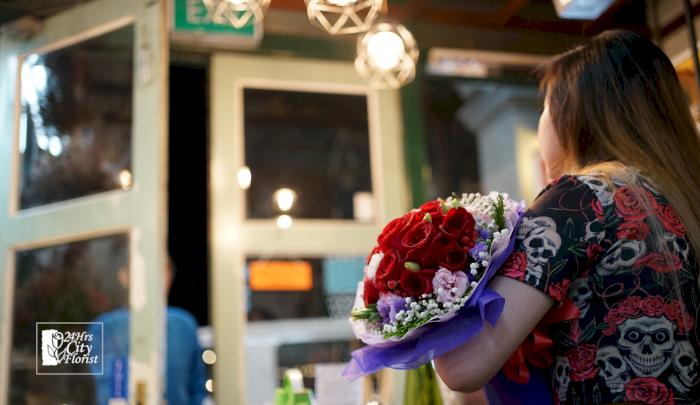 With only one life, we all have to live it to the fullest. Being able to find a job that makes you smile while spreading joy is hard to come by.
Another reason many florists might say is the joy that comes form being appreciated for their craftsmanship.
Being a florist is also being a craftsman. Just take this bouquet, for example – Crafted from fresh white carnations and complete with adorable ears, eyes and whiskers, this lovable floral kitty is the purr-fect gift for a special someone. Resting delicately atop a bed of sweet pink roses (3 stalks), pink eustomas and seasonal greenery are laid in a charming woven basket.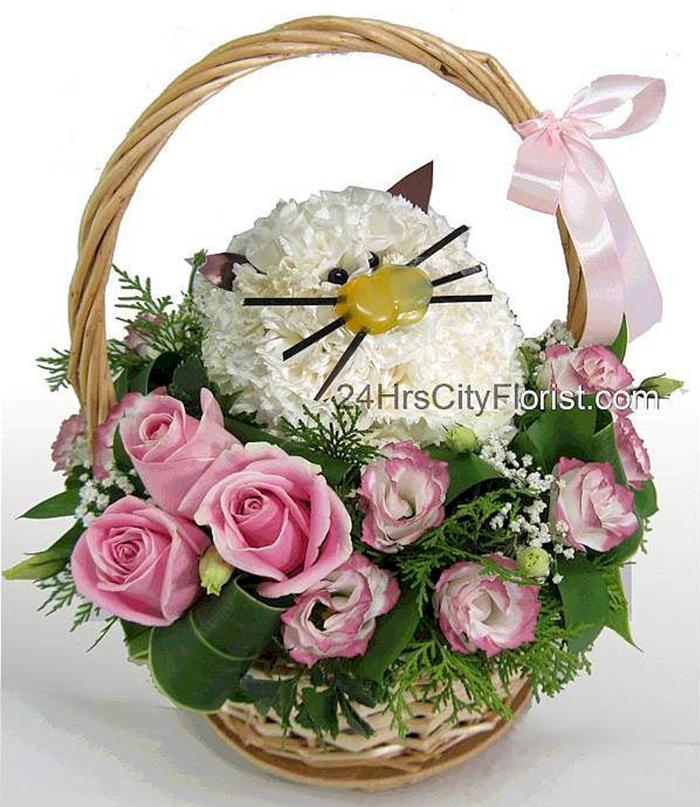 Working with flowers and coming up with unique and special bouquets require hard work. It means taking the time and effort to come up with creative bouquet ideas and the dedication to follow through. It's also about being meticulous and creative in your work when you arrange the flower, knowing that someone out there intends to present what you've made to their loved ones.
For many florists, working with flowers everyday is a joy in itself as there's nothing more rewarding than being able to wake up each morning to do what they like while making a living out of it. Some also regard it as flower therapy and feel that it helps them mentally and physically.
At the end of the day, sending someone a bouquet of flowers is a whole lot more meaningful than simply gifting someone an item such as an ipad or new t-shirt. Flower bouquets carry the message of love, care, comfort and devotion. To be a craftsman who is able to bring help deliver that message is definitely something worth considering.
Challenges that one might face after making the switch to become a florist
One of the biggest fears that people may have going into the industry as a new florist is definitely the fear of not having the ability to arrange the flowers as required. One may feel that the bouquets he/she arranges are not good enough to be presented to customers. There is also the pressure of not being skilful enough to arrange what the customers want when they walk through the door.
Another worry would be wondering what society would think of the bold move. Here's an account by someone who made the bold switch previously:
Patricia Tanuwija, 27, gave up her stable career in one of the Big Four accounting firms to chase her childhood passion of being a florist. Because she was able to take this leap of faith, Patricia hopes to see others do the same, especially the younger generation who are under pressure to excel.
She said in a Straits Time article: "In Singapore, children are often taught that failing is a no-no. But in reality, I think it's a perfect learning opportunity for them because it encourages persistence and determination — two values that pave the way to success."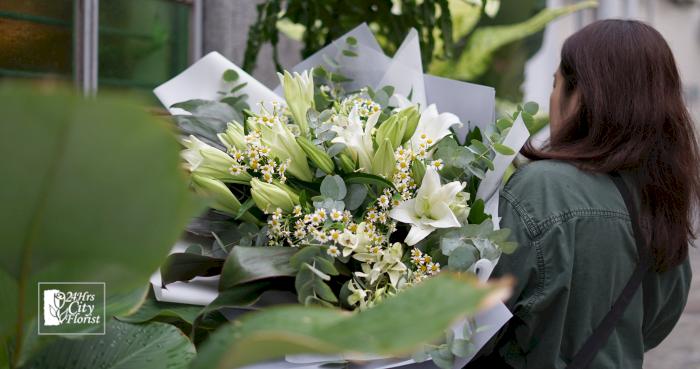 It may be easy to feel pressured to stay in your current job if it's stable and to ensure that you meet societal expectations. However, the main question is, is your work truly making you happy? Or do you feel soulless at the end of a work day because you lack purpose in your job? To reiterate what Patricia had said in her interview, venturing out into the unknown and taking on the challenge of becoming a florist is a great learning opportunity. You not only get to step out of a stereotype that society has confined you to but you get to grow as your own person.
Another florist, Annie Cheong shared in an interview:
What's your story?
After graduating with a degree in social work, I worked in a local VWO dealing with family violence. I love my work and I learnt so much but I knew I had to do something on my own after I finished my bond. I toyed with a few ideas and realised that I was really good with flowers after going to classes as respite from my work. I also got to know a fellow social work classmate's program who trains low-income ladies in floral arrangement. At that point of time, I just felt like I'd found a perfect match.
What excites you most about your industry?
Working with new flowers, new styles and meeting new people. It's really exciting and challenging to constantly innovate and think of new ideas to make each wedding as unique as possible for the couples.
Also, it's really fun to have the daily opportunity to experiment, to create and to develop my own signature style in floral design.
Practice makes perfect but what many don't realise is that it also builds up one's confidence to try. Here's what a florist business owner for 18 years, Jerry Lee has to say a t: "You just have to try. Once you push yourself to try, that's the first step towards learning and progressing."
His words are true as it's not so much about overcoming the hurdle and challenge immediately but being resilient and brave enough to want to try. Coming up with creative concepts and ideas may seem daunting at first to new florists but there's tons of ways to improve and learn more about the craft.
What is the pay like as a florist?
If you're keen to make the switch but am worried about the difference in pay – don't worry. Florists and even budding florists do earn a fair and decent amount as well!
According to the recruitment website "Indeed.com.sg", the average salary for a Florist is $2,256 per month in Singapore. Generally, apprentice florists' pays start from $1,200 monthly. These are for apprentices who usually study and work as they earn experience during apprenticeship. Some part-time florists also earn about $1,000.
Florists with around two years of commercial experience would probably get an average of about $2,000. For those more senior florists with three years of experience and above, they would be able to command about $2,500 onwards depending on the scope of work, responsibilities and commitment level.
Florists with supervisory and managerial responsibilities can easily earn between $2,300-$3,000.
It's worth considering and pursuing a career as a florist. Though the salary may be lower than some corporate jobs, the intangible rewards of enjoying your job far outweighs the tangible benefits of a job. If you have a love for flowers and you're looking to find job fulfilment, floristry may just be the right path and career for you to pursue.
When you are working in a job that is aligned to your strength and personality, there's a higher chance that you'll be happier and successful. Not only will you be more passionate about executing your tasks well, but you're more keen to learn and develop your skills in the area and industry.
How to grow as a new florist?
1. Be Brave
Take the first step to fully commit to your new decision of wanting to pursue your passion. This means going spending the time and effort to learn and find out more about the craft and flowers. Read up about designs and flower specie, learn as much basic tips as you can before your first official day as a florist. Go in with an open mind and heart. Be willing to learn.
2. Go in with an open mind and heart. Be willing to learn.
Being a skilled florist doesn't happen overnight. Sometimes, it takes months or even years to arrange a perfect bouquet of flowers. It's easy to be discouraged but new florists should not give up easily. Instead of giving up when you hit a roadblock, treat it as a learning curve and approach your colleagues or seniors for help on how to tackle it. Only by making mistakes can we learn.
3. Stay up to date with trends and do your research
Classic bouquets are always great and in demand. If you already have the basic skillset as a florists, why not take it up a notch and do more research to improve your skills? Learn about more arrangement techniques and keep up-to-date on the latest floral trends on social media or even through traditional means such as books and magazines. There's no end to learning.
How do you start as a new florist?
If you're considering making the switch to become a florist, why not consider joining us at 24HrsCityFlorist.?
Why 24HrsCityFlorist? Because our motto is that we care. We care enough to be available when other florists are not, when customers need flowers at 2am, to put together bouquets with the freshest and most exquisite flowers sourced from reputable farms.
1. Only flower shop in Singapore open till 6am daily.
2. We provide 24-hour express flower delivery
3. Over 1,000 products listed on our catalogue
4. Talented and skilful florists
5. Unique and innovative floral arrangements
6. We have strong industry presence and brand awareness
7. Great work culture
At 24HrsCityFlorist, we are passionate about creating a lively and dynamic workplace where every employee can grow. Special on-the-job training is given to employees who have little to no experience in professional floral arrangement. Senior florists are patient and encouraging when training new or part-time florists while mindful to give them space to explore their own personal style such as designing their own freestyle bouquets.
8. Socially responsible company
You can check out a personal account from someone who used to work at 24HrsCityFlorist here!
ULtimately…
We only live once so why not make turn your passion into a job. This way, you find fulfilment, enjoy flower therapy and learn new skills while enjoying yourself. It's normal to be cautious when making such a bold switch. One should consult his/her loved ones, mentors or even speak to other florists in the industry to find out if they're suited to be a florist. For those interested, the friendly and approachable team at 24HrsCityFlorist is more than willing to give you advice if need be. Just email in for a friendly chat with our team.
Being a florist is just like any other profession – it requires commitment and hard work. But if you're someone who loves flowers and wants to pursue your passion, why not take the bold step and try? There may be no guaranteed way to ensure happiness in life but choosing a job you love, is one of the right steps to take.
Written by: Elizabeth Tan
Total Page Visits: 5074 - Today Page Visits: 4