All you need to know about Tuberose – From its origins to what they symbolise and how you can take care of them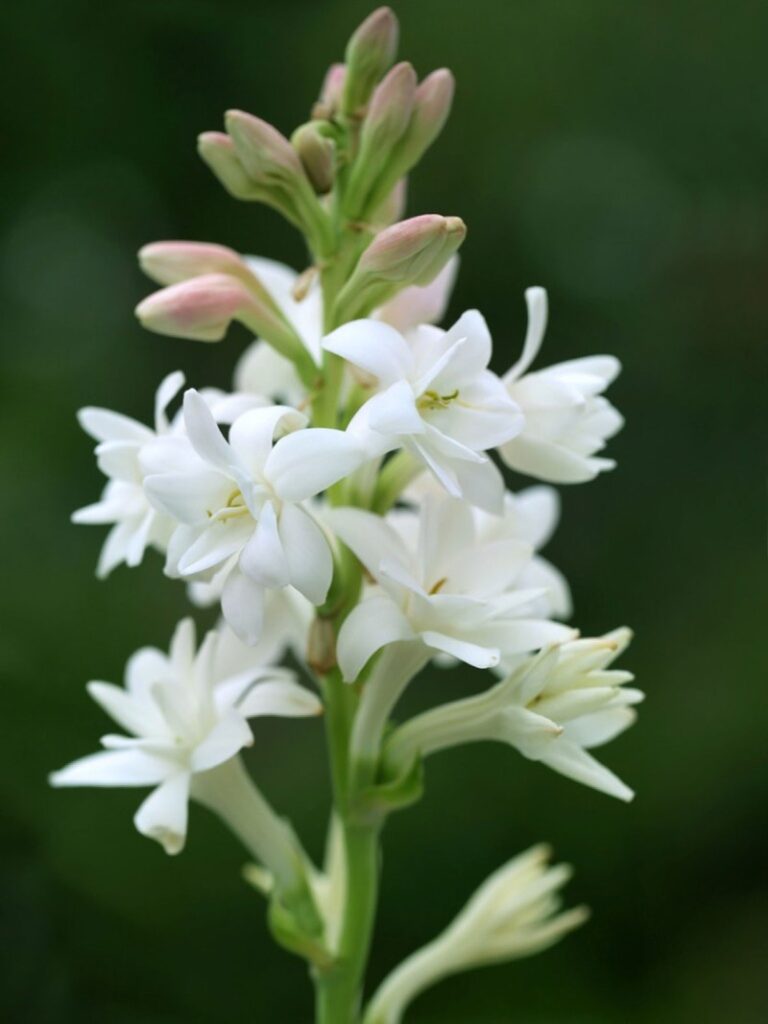 The Tuberose – despite having rose in its name, the flower is actually one from the Asparagaceae family. A lovely white sole blooming flower, the Tuberose is one with a bounty of history and significance behind its seemingly simple exterior.
History of Tuberose
The Tuberose originates from Mexico. It was introduced to Europe during the Spanish conquest of Mexico in the 16th century and eventually introduced to Asia. During the reign of Louis XIV, it was known to perfume the corridors of Versailles. The King's gardeners brought in 10,000 tuberose bulbs for the Trianon plantations. As such, the Tuberose gained acclaim for its fragrance and was often seen to be a mark of royalty. Since the 19th century, the production of Tuberose has increased although it is mainly grown for its fragrance in perfumery.
Symbolism and Meaning of Tuberose
For hundreds of years, perfumes have been made using Tuberose. The scent of this flower is one revered by many cultures across time. The flowers were also important in Hawaiian wedding ceremonies and funerals in Victorian England. These flowers are symbolic of purity, peace and innocence, and this also means that they are often used in bridal bouquets. In some cultures, these flowers are also known to ward off the evil eye.Today, these once ubiquitous flowers are gaining traction and popularity especially for their distinct scent.
Continue reading