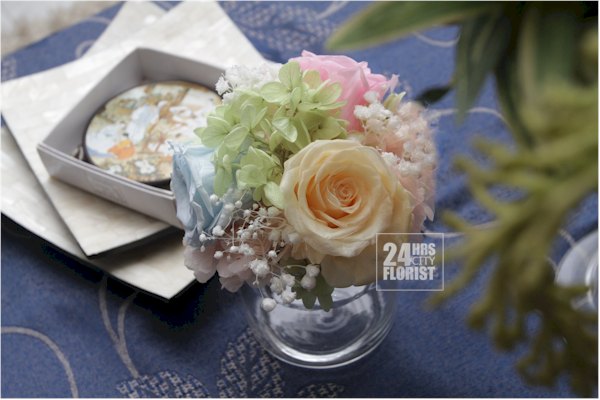 Quite possibly the epitome of beauty, fresh bouquets are always enticing to look at.
Alas, almost as if such beauty was forbidden, flowers have been blessed (or cursed) with a short lifespan — what starts off as blooming, bright and vivacious may end up as a noxious pile of matter in a matter of weeks or even days. Though we still appreciate the aesthetic of any bouquet, no matter how long we want to maintain these bouquets, they never seem to last as long as we hope, even if we had showered them with love and care.
Enter the preserved flowers. A solution for the fruitless task of self-preserving your flowers (and your sanity), these angelic blossoms are the closest you can get to the best of both worlds. Using unique preservation techniques, the beauty of the bouquet is maintained but yet its longevity is extended as well. Why dwell on the usual dry, passé and short-lived flowers when you can easily pick up a preserved flower arrangement, prop it in your living room and admire it for as long as you wish? A beautiful flower is always a fine conversation piece. It could add a fresh touch to your usual interior style or spice up any room you want. Want to tell someone how much you admire them? Just pick a quality preserved flower piece and send it to them with your sincere thoughts displayed on clean, crisp card.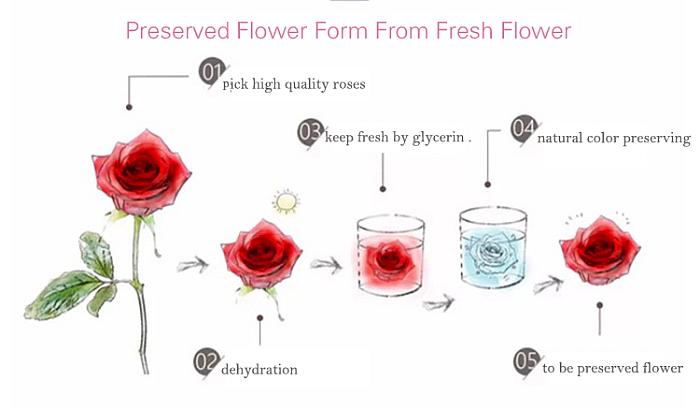 No, this isn't the kind of dried flower that crumbles easily. A complex chemical treated method ensures that freshly cut flowers don't end up dehydrated, and that they can keep their lovely natural look while staying strong through the days to come. Less care is needed after the process is complete, so you are able to keep a fuss-free floral piece right in the comfort of your home. Today's modern preservation techniques from Japan and Korean deliver top-notch blooms, texture, colour and even fragrance.
Here @24hrsCityFlorist , we arrange preserved flowers ourselves. In fact, we have some fantastic preserved flowers arrangement that you might just fall in love with – they are unique and available only from 24HrsCityFlorist.com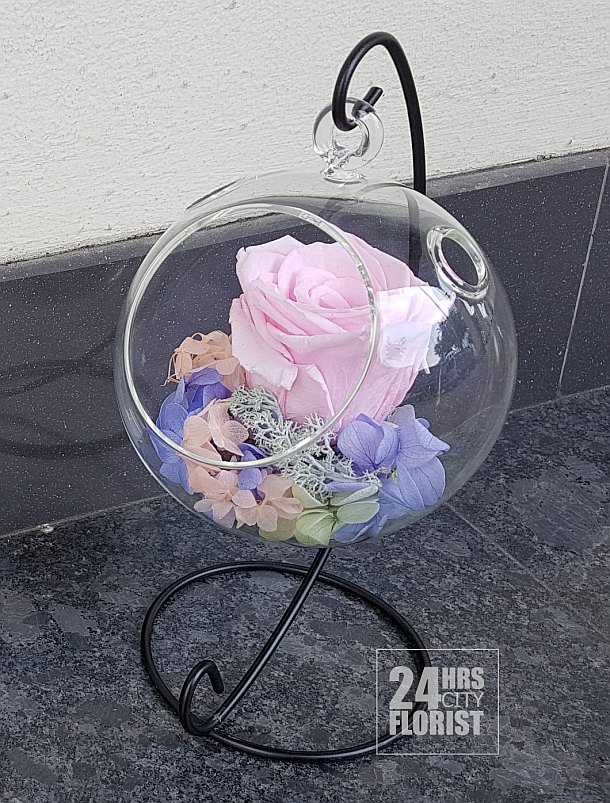 Hop on the trend of unicorn and mermaid vibes as you immerse yourself in these gorgeous pastel colours! Nothing says you're thinking of your loved ones better than a baby pink preserved rose lying atop layer after layer of lovely pastel sand. Just one look at those soft colours and you'll be taken back to relaxing days spent chilling by the beach. Give the set up a generous sprinkling of violet, green and peach hydrangea petals and you're ready to present this floral piece in a glass cylinder to brighten someone's day! What's more, with Mother's Day coming up, there are few gifts that can compare to a preserved flowers!
These enchanting, preserved flowers are a great fit for any occasion, and sure to stun the crowds.There are truly countless possible designs with these flowers, such mysterious yet intriguing arrangements that are frozen in time! With such breathtaking designs, you'll have eternal beauty at your fingertips!
Read also : How to make dried flowers bouquet
24HrsCityFlorist.com provides preserved flower delivery in Singapore. View the various design arrangements.
Written by: Ong Sze Teng for 24HrsCityFlorist.com
Total Page Visits: 6464 - Today Page Visits: 5