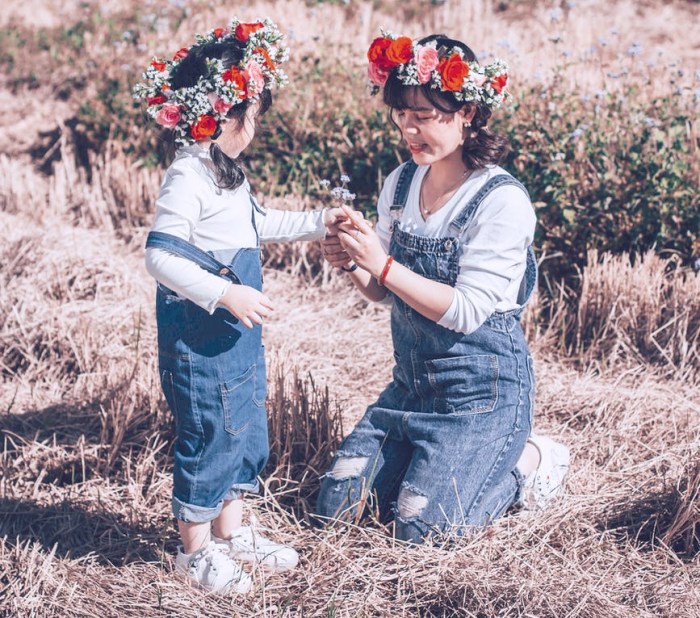 I grew up in Singapore within the warm embrace of flowers. My grandmother's name was Rose, and just like the flower, she was beauty and grace. She named our house 'Rose Ville', and what a fitting name it was! The garden was filled with flowers and plants of various colours and types, and every day, my grandmother would tend to the garden as she would a child – lovingly and patiently. I remember rolling on the grass and breathing in the scent of the blossoming flowers as my grandmother worked. I remember too the smell of roses scattered on top of her coffin as I said my final goodbyes. In my mind, roses will always be a gentle reminder of her dedication and grace.
Flowers are special creatures. They carry with them the memory of something or someone special. Deeply imprinted in my mind is the image of my mother coming home after a long day of work, clutching a huge bouquet of roses for my grandmother for Mother's Day. 'Happy Mother's Day, Ma. I got this from a florist near me', she said, somewhat sheepishly. Our family was unused to extravagant displays of affection. 'Why did you buy this, it will only die!', my grandmother scolded in Cantonese, but I distinctly remembered her flustered smile and the way her fingers slowly caressed the flowers. As a kid observing this strange proceeding from behind the wall, I was enlightened – ah, Mother's Day is a time of gifting flowers to your mother! I felt slightly awkward that I had not realised that earlier and crept up the stairs to feign sleep in bed.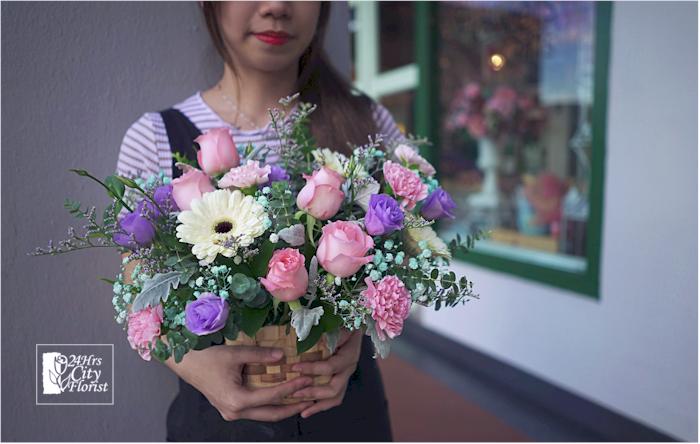 Nonetheless, I promised myself (and my mother) that the next Mother's Day shall not pass without me gifting flowers to her. For the next few years, I remember I used to create paper flowers – either from (yes) toilet paper, or coloured construction paper, to give to my mother. As I got older and attended school, I was able to purchase real flowers with the limited pocket money I had. A sunflower here, a carnation there … I never really had the money to afford a rose, though I knew that roses held a special significance in our family.
With this year's Mother's Day fast approaching, it is time for me to think of getting flowers for my mother again. Now that I am a little older, a little wiser, with a more well-endowed wallet, perhaps I can now afford to get a bouquet of roses for my mother; maybe I will even engage a flower delivery service to surprise her at her workplace! I am sure my grandmother, for all her no-nonsense demeanour, would certainly approve.

Flowers, just like human existence itself, blossoms and slowly fades away till the piped piper of death comes a-calling. Some practical folks might question – why would I give my mother something that merely looks pretty and dies after a few days? Wouldn't I want to give her something more substantial than that? A branded bag, a pretty pair of earrings or perhaps a new phone?
Nonetheless, to me, flowers represent the transient beauty inherent within life itself. Just as my mother has granted me the opportunity to experience the wonders of life by giving birth to me, I want, in my own little way, to give back something of that experience to her – a bouquet of flowers – a symbolic representation of the beauty of life itself.
I guess this is especially significant at this point of writing. Just yesterday, my mother watched a television show where three characters died, one of them having died from lung cancer. It reminded her of my grandmother (who too died from lung cancer), and she started crying. I was at a loss, and honestly, at that point, I just ignored the situation and pretended nothing had happened. We don't really talk about our feelings much in this family. However, that situation made me more resolute than ever to gift her a bouquet of roses this Mother's Day. It would be a bitter-sweet gift, but one that I hope will console her and bring her comfort. In fact, maybe we will even make a trip to the columbarium after the Circuit Breaker ends to celebrate Mother's Day with my grandmother too.
When I was first given the task of writing this article, I grew increasingly curious as to whether people decided to gift flowers to their mothers on Mother's Day; and if so, why? I conducted a survey on Instagram, and got a variety of responses. "They look pretty," one friend said. "My mum likes flowers so I just give lor," said another. My friend shared: "One time, she [her mother] taught a celebrity's kid in her preschool and the celebrity gave her a huge bouquet […] She was so proud … carrying it home on the MRT." I guess, as flowers are normally given as a sign of appreciation too, it feels good to show off to people that you are loved!
Some of them did not like giving flowers, feeling that it was too impractical a gift. "I like cooking for my mother instead," said Julia, who is a goddess in the kitchen. "No, I only give to my girlfriend to please her on Valentine's Day," said another.
I decided to turn to my best friend, asking (somewhat abruptly in the midst of our discussion of which store is the best bubble tea in Singapore): "Have you given your mum Mother's Day flowers?'; and she thought for a moment, before resolutely shaking her head. Later that night, I was still intrigued, so I prodded her for more information as to why, and this is the outcome of her sharing.
Pei Xuan's Story
I grew up in a humble family; we were neither rich nor were we underprivileged. However, the one thing my mother always taught us was thriftiness. To spend money on gifts …. Well, you had better hope you were lucky enough to not be constantly reminded of your 'sin' (a.k.a. being a spendthrift) for the next three days.
When I was younger, I used to write cards or make paper flowers for my mother on special occasions. As I got older, I stopped writing those cards, and stopped making handcraft paper flowers for my mother. On special occasions, our family would usually go out to have a meal. However, we normally do not give presents each other. Ang Pows were more commonly exchanged.
So, you see, flowers did not really have a place in our lives.
My mother and I also had a turbulent relationship, which made giving flowers more difficult. There were the good days, and there were the bad days. As a young adult, I stopped spending as much time with my mother. I mostly spent time with my friends, if not alone. Then… The Circuit Breaker kicked in.
The Covid-19 pandemic is a difficult time for all of us. My father's business took a hit, and when the government announced the Circuit Breaker, I had to be at home all the time with my parents. My mother though was still working diligently every day. I saw how she would wake up at 6 am to prepare meals and do the housework. My mother cooked all of the meals for us. Three times a day.
It was also a time where I saw how stressed my mother was at work, while she worked from home. Well, because my mother had never brought her work home before, I did not understand how much she had to go through. She always gave her 101% to our family every day and hour of her life, and yet…I stopped making her cards, I stopped making her flowers. The one thing I realised through this Circuit Breaker was that my mother had never once brought her problems back to us.
This made me think back to my childhood days. Growing up, every single time I was unable to find something or do something the whole house will be filled with my loud and exasperated voice: "Mummy!". I guess by having siblings it was even more tiring for my mother. Afterall, she had to deal with this hollering four times over from each member of the family. Thinking back, I realised that my mum was there for the first of my many milestones. When I got bullied at school, I felt comforted to know that my mum will be at home at the end of the day, with a warmly prepared meal for me. She is working mum, but she is extremely dedicated to the household; she made sure that all of us grew up in a comfortable environment.
Aside from the friction we had over the years I am hoping that my mother will know that deep down, I do appreciate all that she has done for our family. Without her, I would not have anything. Without her I would not be able to grow up in such a healthy manner.
These days, I am trying to put in more effort into our relationship. Don't worry though, this does not involve any family outings (Stay indoors! Social distancing!); rather I have been thinking of buying her a bouquet of flowers. I would like a cute little bouquet of red carnations, arranged in an image of Angry Bird. Why Angry Bird? The reason is obvious to all my family members; it is well-known that my mum often gets angry at me.
I have googled the meaning of flowers and I realised the dark red colour of the carnations signifies deep love and affection. My mother may love her plants, but she is no flower expert. Hence, I decided that this year I will be giving her a card together with the flowers. I will explain to my mother why I chose this special bouquet for her. (other than the fact that the angry bird looks like her). I will also thank my mother for everything she has done for our family and that she need not worry anymore. It is our time to care for her instead.
I know this bouquet would definitely be the right choice to make. I can almost imagine my mum's slightly angry face when she first receives the flowers; "why you buy this?", she would probably say in an exasperated tone. However, I know for sure that the bouquet will subsequently humour my mother and that she will be laughing in no time. And I would get brownie points for this unexpected gesture! I just hope my siblings will not accuse me of trying to buy my way into being the 'favourite child'.
Honestly, I was quite happy that Pei Xuan decided to give flowers to her mum for Mother's Day. I am all for spreading a dash of beauty and joy in the midst of these difficult times! I too knew that she had a rather turbulent relationship with her mum, and hopefully, fingers crossed, she could smooth things over with a bouquet of lovely flowers.
Gifting flowers would be especially important during these difficult times. I strongly believe that in this Covid-19 pandemic, small gestures like getting flowers for your mother or maternal figures in your life would go a long way towards keeping spirits high. Not only will it definitely make your mother happy, and show your appreciation for all her sacrifices and hard work put in towards raising you, it would also be a nice aesthetic piece for the whole household to enjoy! I know that my mother always used to keep the flowers at a prominent space in the living room, all ready to show off to any visitors to our place. Though there will be no visitors this time round, I'm sure the whole family will appreciate the pop of colour in the house.
Flowers hold a variety of special meanings and unique memories for all of us, especially during a time such as Mother's Day. For me, it reminds me of my grandmother and the impact she has had on all of us in the family. For my friend Pei Xuan, gifting flowers this Mother's Day would be a chance for her to put aside past conflicts with her mother and strengthen their relationship anew. This is what flowers mean for me and Pei Xuan this Mother's Day. What about you?
Perhaps it's time for us all to take this opportunity to cherish and show our appreciation to all the mothers in our life, by sending them a lovely bouquet of fresh and beautiful flowers! Let's create new memories, and re-live old ones, with the simple but immensely meaningful act of gifting flowers.
Stephanie Heng, the writer is a post graduate from the University of Oxford and a former content contributor for The Straits Times. Copyright © 24hrscityfloirst.com
Follow us at instagram.com/24hrscityflorist
Share your comments with us below.
Total Page Visits: 2370 - Today Page Visits: 3