There is nothing like a Mother's love.
That saying rings true throughout centuries. Instances of a mother's love overcoming all odds are plentiful – from mothers sacrificing themselves for their child, to simple acts as putting their child first in all aspects of their life. Our mothers are arguably the most important woman in our life. She's the one who gave birth to us, brought us up, and held our hands through all the seasons that we've faced in our life.
10 May 2020 is Mother's Day. Even in the midst of the COVID-19 pandemic where all of us are staying at home in self-isolation, there are tons of ways we can thank and appreciate our mothers. Why not take this opportunity to send a surprise flower delivery or whip up a homecooked meal for her? Read on to find out some ways you can celebrate Mother's Day and what gifts and mother's day flowers she would appreciate during this challenging period.
What is the origins of Mother's Day?
Mother's Day was first celebrated in 1908, when Anna Jarvas held a memorial for her mother at St Andrew's Methodist Church. After the passing of her mother, Ann Reeves Jarvis, Anna had a campaign to make Mother's Day a recognised holiday in the United States.
In order to honour her mother who was a peace activist who cared for wounded soldiers on both sides of the American Civil War, Anna wanted to continue the Mother's Day work she had started to address public health issues. Anna believed a mother is "the person who has done more for you than anyone in the world".
And till today, that statement is supported by many worldwide, which is why the tradition of celebrating Mother's Day stays strong to-date.
What can we do to show our appreciation?
We had previous written an article to share some gift ideas for those looking to gift your mother something special. However, most of those gift ideas such as taking her out for a shopping spree, or spending a pampering day with her at the spa, is sadly not possible during this challenging climate.
With the outbreak of the COVID-19 pandemic, Singapore has extended the stay-home extended circuit breaker notice period till 1 June. This means that day trips and physical activities won't be possible this Mother's Day. But being in self-isolation doesn't mean that it gives you an excuse not to celebrate this occasion. In fact, it's all the more reason for you to show your mother that you care for her. Read through the list and worried that you're not able to find a way to pamper your mother? Fret not! There's one gift that has been constant, just like a Mother's love, throughout the years that the special woman in your life will appreciate. Flowers.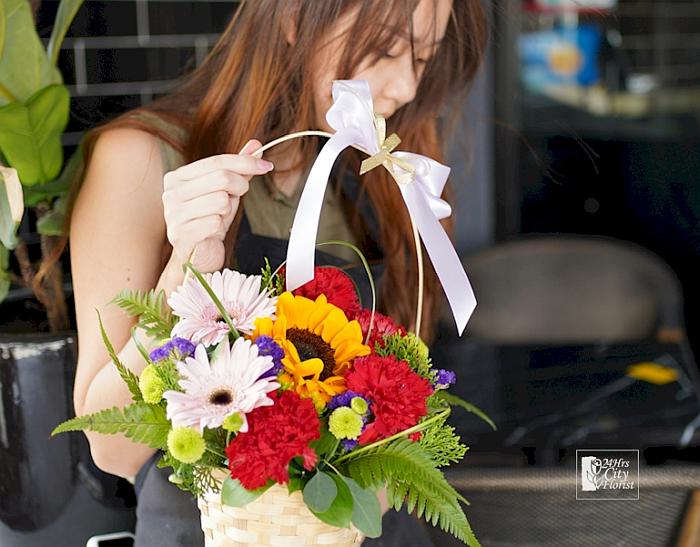 Flowers are more important and impactful because they convey our care and love that words sometimes simply can't express. The emotions and gratitude that we feel towards our mothers may not be able to be placed into words can be shown through our gifting of a floral bouquet. Particularly in Asian cultures (Singapore included), families are more conservative in expressing our emotions and love towards each other. In western cultures, children seen hugging or kissing their parents are more common. However, in Asian culture, due to our more traditional values and reserved fronts, affection is shown through less physical methods – often through the acts of cooking for one's child and ensuring that they're home with food provided in front of them. More backend and silent acts of love are displayed compared to physical acts of affection.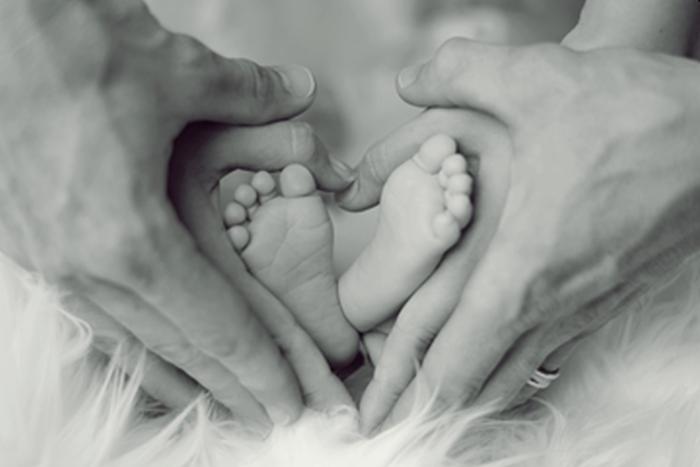 This is why it's all the more important to showcase our love towards our mothers through gifts. For those who are unable to display their love through physical actions or find calling their mothers up to tell them "I love you, Happy Mother's Day" is hard, you can send them a gorgeous bouquet of flowers instead. This way, you don't put yourself in an uncomfortable situation and yet, get your point conveyed across.
With all the retail stores and non-essential stores in Singapore closed down during the circuit breaker period, some florists (including 24hrscityflorist) are still operating online and will flower delivery in Singapore.. So why not choose something special and send a special flower bouquet that your mum would like. It doesn't even matter if you stay with your parents or if you had already moved out – sending a surprise bouquet to your mother on this special occasion will definitely brighten up her day.
In particular, it might be even more meaningful to send hampers that not only contain a floral arrangement but hampers that contain health tonics such as Bird's Nest or Brands Essence of Chicken. This way, you're not only giving a classic gift but one that is apt for this period. Staying concerned about your mother's health by sending her these health tonics speak volumes about your love for her – what's more, the thought you put into purchasing such a thoughtful gift during this period.
What kind of floral arrangements would be good?
Wondering about what kind of blooms you should send? Why not opt for a mix of cheery carnations? Symbolising beauty and strength, this would make a perfect gift to our mothers who are often the pillar of strength present in our lives .
Another plus point would be that it's a table arrangement which means that it makes it all the more fuss-free for your mother. All she needs to do is choose a good location to display the blooms and voila!
Another great option for mothers with a sweet tooth would be a floral arrangement accompanied with chocolate. Featuring a delicate harmony of lilac, ivory and champagne blooms arranged on a bed of baby's breath and seasonal greenery, an arrangement like a Ferrero Rocher hamper would be ideal for the mum with a sweet tooth. For mum who loves tea, an elegant set of TWG tea gift basket comes with fresh attractive flowers.
Else, the safest option would be to get your mother an arrangement with her favourite flower. She will undoubtedly feel the sincerity from your gift and also, be able to appreciate the arrangement a lot more.
What should you send together with the bouquet?
The best way to make your mother feel touched when you send her a bouquet of flowers would be to attach a note that warms her heart.
If you're at a loss for words and you don't want to come across too cheesy or mushy which is a contrast from your normal daily tone which you use to communicate with her, why not try some classic lines. Here are some samples that you can adapt from: (Taken from https://www.wishesquotes.com/mothers-day/mothers-day-wishes)


To a mom who's thoughtful, loving, and kind, I'm so thankful for the ties that bind Our hearts together in tender love. Happy Mother's Day–you're a gift from above! I just want you to know how special and fortunate I find myself to be blessed with a mother as loving, caring and wonderful as you.
I just want you to know how special and fortunate I find myself to be blessed with a mother as loving, caring and wonderful as you.
Thanks for always helping me to remember what is important in life… and today it is you! You are the best! Wish You A Happy Mother's Day.
There's never been a minute I wasn't glad you were my Mom.
Wishing you a happy mother's day means that neither flowers nor gifts are enough to express my gratitude to such a loving mum as you.
Thank you for always being there, Mom. Happy Mother's Day.
Mom I love you for showing me the world and for all that you have done for me. Love you lots from my heart. Wish you a Happy Mother's Day.
Best friends and the best mother ever; you are seriously a gift to me Mommy. I love you. Happy Mother's day.
If there was a day for everything you have given to me as a mother, it would be a Mother's Day every day.
Nothing can be compared to the love a mother has for her children. Your love is incomparable, unconditional and inseparable. No matter where I go or what I do, at the end of the day I always find myself finding solace in your advice. I love you too Mommy. Happy Mother's day.
While these are just examples of Mother's Day notes that you could pen in your gift to your mother, the way to make it more personal and meaningful would be to insert something personal in the note that makes it unique to only your mother.
Do mothers really appreciate flowers?
In a practical society like ours, many Asian mothers would laugh and say that they would prefer money or being treated to a good meal as compared to receiving flowers. And so, I took to asking my 60 year old mother what she felt about receiving flowers.
As per other Asian families, my family particular expressive when it comes to showing our love and affection to each other. As such, during Mother's Day, I try to do something special for my mother as an act of love.
This means doing something I don't usually do on a normal basis such as purchasing flowers and making a small bouquet for her. Although she always tells me that flowers wilt, I know that she secretly enjoys admiring colourful blooms. She doesn't have a particular favourite species of flowers so I tend to get a mix with fillers to surprise her with on Mother's Day.
Nagging aside, the smile on her face or the moments that I catch her admiring the bouquet at home is well worth the effort I usually go through to gift her something special.
When asked how she feels receiving flowers on Mother's Day and if it was a good idea to gift mums bouquets, this is what she told me: "It's a sweet gift and which woman doesn't enjoy receiving flowers? It's just that it's quite expensive and I wouldn't want you spending so much money on a gift for me."
Regardless of whether it's during circuit breaker period or not, my mother's response is proof that mothers (worldwide) and through the times, undoubtedly appreciate and look forward to receiving bouquets. Mother's Day doesn't have to solely be constrained to 10 May.
We can show our mothers that we love and care for them any day of the year. But it's easier to find a reason to pamper our mothers on such a popular occasion. Although the mood is dampened this year due to the COVID-19 pandemic, this shouldn't be an excuse to take it that we can't do anything nice for our mothers.
In fact, it makes it all the more meaningful to show her that you care for her during this difficult period. It would be a welcomed surprise for her to receive a bouquet of beautiful blooms and have it delivered to her house, or doorstep during this period of isolation. Despite not able to be physically present to celebrate the occasion together, you're sending her encouragement and love.
For those who are still staying with their mums, it'll still be an amazing chance to surprise her as she won't expect that you would have ordered a bouquet for her when you're in the same house as her. You can top the surprise off by planning a homecooked dinner for or by ordering in her favourite dishes from a restaurant that she enjoys.
It's important to make the most of every moment and occasion, despite the situation and conditions. It definitely isn't easy during this period, but it's important to still show our family and mothers that they're loved. Encourage your loved ones, show support and be there for them, emotionally even if you can't be there physically due to circumstances.
Here's a big shoutout to all the mothers – Happy Mother's Day and thank you for being our best friends, mentors and teachers since birth.
Drop us a comment on what would you do for mother's day? If you find this article useful, link to us. Thank you.
Written by: Elizabeth Tan
Total Page Visits: 2487 - Today Page Visits: 1