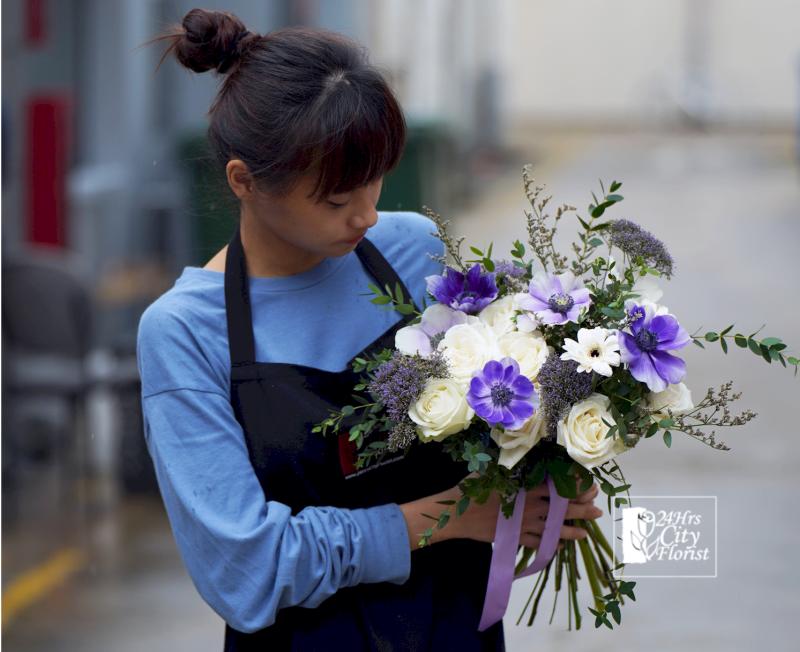 Sending flowers to Singapore has never been easier with the increasing number of Singapore florists within the island and the wider variety of florists specializing in different aspects and niches of their trade. Covid-19 pandemic undoubtedly has accelerated many business to go online – that includes brick and mortar florists previously relied solely on foot traffic for their businesses. With more florists going online, so too the competition and at the same time, spurring creativity while diversifying their offerings.
Coupled with the increasing use of social media, sharing of ideas and know how have never been easier and prevalent. Florists from around the world show case their creativity by posting their craftmanships on online platform such as Instagram, Pinterest, Facebook and YouTube just to name some popular ones. Singapore florists have also adopted this fast changing pace of creativity in the development of the floristry industry in recent years.
New generation florists are more willing to try new things, more gung-ho and more likely to leave decades old practices and explore new ways of doing things. Take for example, chrysanthemums flowers or white coloured flowers were once taboos when it comes for use in celebrative occasions as these flowers are often associated with funerals. New generation florists are now more willing to go beyond the norms and more determine to explore new flower arrangements ideas.
A decade back, it would seems rather strange or even unheard of to send anything but fresh roses on valentine's day. In recent years, more and more florists are finding themselves arranging and delivering bouquets of dried or preserved flower singapore, baby's breath-only bouquets, fruits bouquet, food bouquets, vegetable bouquets, balloon bouquets, bouquet arranged with real money and even surgical-mask bouquets for Valentine's Day!
It is no longer an eye raising encounter to see someone delivering a bouquet of chicken-nuggets or chocolate bouquet or beer bouquet or a 10-pieces of $100 denominated notes of currency in a bouquet. This is where practicality meets romantic.
Younger florists are also joining the floristry industry in recently years and bringing with them a healthy injection of exciting and creative concept and style of flower arrangements. Young florists are exploring less conventional floral bouquet arrangement designs. Legacy bouquet designs such as the Round bouquet, Biedermeier Bouquet, Nosegay bouquet, Ballerina bouquet have retreated from the limelight for the more contemporary and occasionally flamboyant styles towards unstructured or freestyle bouquets.
Besides designs and styles, young florists today are more willing to spend on more exotic and unique flowers which traditionally are not commonly used due to their price and shorter life span compared to their more common counterparts. Popular exotic flowers such as anemone, dahlia, veronica, clematis, stella sweet pea, bouvardia, narcissus, campanula, nigella, blushing brides, matricarias, etc are mostly air freight into Singapore from as far as South Africa, Holland, Australia, New Zealand, China, Taiwan can be found in many of the more contemporary styled bouquets today.
The floristry landscape is an ever changing industry but the rate of change has definitely accelerated in recent years. As the world we live in gets more connected than ever before, the demand for more avant garde designs, wider variety, colours and bespoke style to meet the demand of the current generation of people is becoming more apparent.
Opinion piece written by JL
Total Page Visits: 1493 - Today Page Visits: 4