Delivery services have proven its effectiveness and advertised advantages to Singapore with the unwavering significance and stay in all our daily lives. Despite being citizens that call our country a little red dot and deeming our home to be a small nation, our development and pace of lives have resulted in the convenience and efficiency of such services to succeed the climb in being a necessity in our society. In these times where travelling for food or commuting for necessary errands, like buying groceries, are seen as activities eating into our busy schedules, companies providing delivery services have become household names for aid in such fields. Yet, as the consumption of such daily practicalities take the spotlight, another market, though as equally important, receive lesser credits – the one that caters to our heart and soul. Where words like "local food and drinks delivery" frequent on search engines, those like "flower delivery Singapore" are lesser seen, as the unsung heroes in such businesses continue their work to drive the growth in delivery services and fuel the connection in our daily lives.
One might question: How do they help? Gift deliveries would not help with grocery runs, nor would flower deliveries today fill stomachs, so what role does it play for us? Well, it's simple – they feed the heart. People are generally driven by two things: Our brain and our heart. While our brain helps us form logic to complete our work and daily tasks, our heart in turn reacts to feelings and emotions that result in our reactions to different matters. Though "practicality" might not be the first association to the sentimentality of the heart, more often than not, such reactions produced are shown to drive our productivity and generally, improve our mindsets on how we see things. This is a huge reason why a work desk is often decorated with personal memorabilia, and hampers are sent around as a form of motivation. Moreover, in a small country where the phrase "it's a small world" is used all the time, connections and relationships between people become all the more prominent. It is the simple use of a flower bouquet delivery or the engaging of a gift delivery in Singapore that feeds what humans are ultimately designed to be – beings propelled and driven by the heart and soul.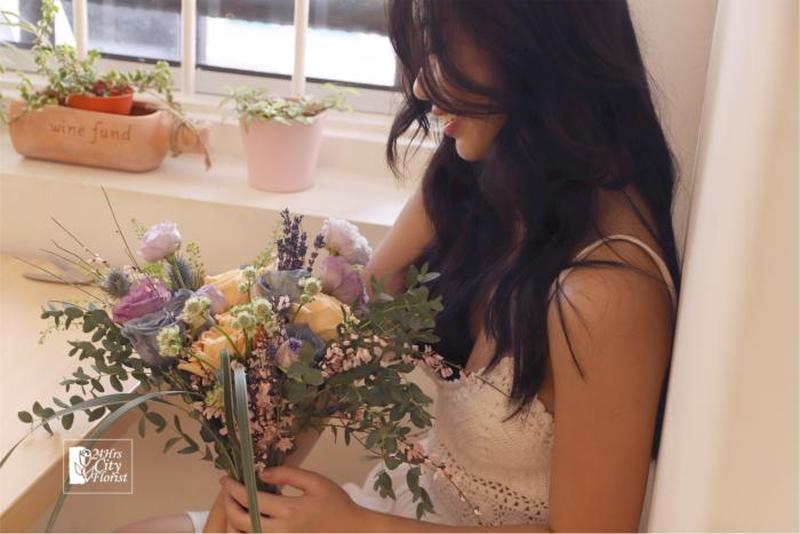 Similar to how a local event planner helps with designing ceremonies to celebrate achievements and milestones as compared to plain words of encouragement or motivation to employers or students, hiring a Singapore florist delivery provides a more physical representation for companies and individuals to express their feelings and words. As the saying goes, "Actions speak louder than words"; Many a times, words that may go unheard or forgotten can be communicated even better by simply showing it. Roses delivered to and from couples convey their love for each other without needing to send paragraphs of their affectionate professions.
A preserved flower delivery to family and friends on celebratory occasions signifies permanence in all relationships, even during the giver's absence. Gifts like jewelry, toys or personal memorabilia sent to each other also in turn becomes a valued item to remember each other by. Adding on, non-celebratory events also take a similar stand where the act of giving serves similar usefulness. A simple search of "Wreath Delivery Singapore" can link you to flowers for condolences to pay respect for those that have passed on. A simple wreath delivery offers comfort and a quieter way to show our grief when words might seem too loud or too much. After all, communication does not only surround talking or conversing, and a lasting thought and company is best expressed through sustainability.
An inevitable topic in our world at the moment – the coronavirus pandemic that has swept through nations – a tragic event that has overturned our lives, is yet, shaping to form a reminder of how important company is, and how impactful comfort can come to be. It is a time where the heart and the soul is at its most vulnerable and a stage where we are slowly coming to recognize each others' emotions. People find all kinds of ways to continue connecting with each other, and the delivery market plays as equal a part to help with the process. Whether it is those who buy flowers online for their friends to celebrate birthdays and graduations, or the ones who engage condolences flowers delivery as the march of the virus leaves an increasing number of deaths behind, the significance of Singapore's gift and flowers services is further enhanced in these times of absence and loss. However, with that in mind, such deliveries should not be treated as a prominent role only during a crisis. Comfort is something necessary to anyone, at one point or another and so is the significance and impact of the deliveries that cater to it. They have proved their worth before the pandemic, and I am sure they will last after that as well. And right now, it's still not too late for us to recognize that.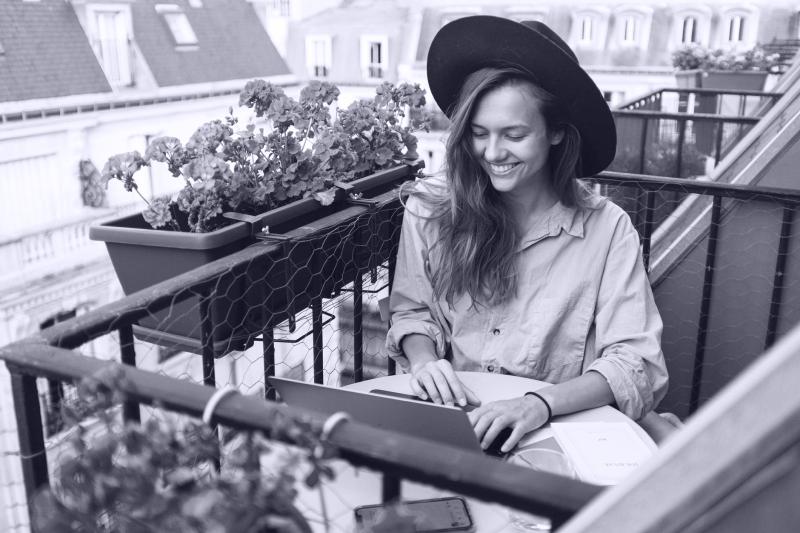 While the idea of interaction and connecting with people, along with the regaining of our everyday lives, excite many Singaporeans as our country nears reopening, worries undeniably arise too. Relationship that might have been strained, socializing that might have turned awkward, a schedule that is suddenly packed with errands and work or worries of what might lie in the air outside – all factors that disturb a familiarity that is preparing for its comeback.
It is here that our deliveries focusing on the heart and soul comes into play. Where relationships might have turned strained, why not ease back into its previous warmth first with a bouquet delivery? Where interacting or connecting with people might be awkward having been in lockdown for awhile, why not start the conversation with exchanging gifts that might discover commonalities? Where jumping back into your work routine might cause postponement of celebratory occasions or the special dates, why not retain the days' meaning with the use of a same day flower delivery?
Flowers have the ability to help people with satisfying a person's social ritual of feeling important – whether it is to find recognition in praises or getting casual compliments. Since they trigger serotonins, better known as the "happy chemical" in our bodies, flowers can make someone feel important in a healthy and direct way, without needing them to go far lengths to get any forms of social acceptance. As a result, gifting flowers to partners, friends or even colleagues, can in fact promote good relationships and connect people in amiable manners. Adding on, flower deliveries and exchanges can also mediate relationships as much as they can bridge them. For those who feel stressed or awkward with their friend groups or significant other after not seeing each other for a long time, flowers and gifts are also known to help with reducing tension and strain between people. Similar to how they can induce better moods and in turn better relationships, the bridge created between two people with flowers and gifts can also form trust and a sense of familiarity, reducing the stuffiness in all these previous periods of absence. Moreover, flower and gift deliveries can act as a temporary proxy when our schedules start to fill up with work and projects when normal life starts to return. Whether it is a humble bouquet or extravagant present, these services – ranging from free flower delivery to specified gift delivery arrangements – are all catered to help with our expressions from the heart, and improving lasting relationships with momentary representations of the receiver even during busy times.
Deliveries serve as a form of convenience for occupied individuals, but when used to its full extent, it can also help with communication and be a bridge between relationships – being both a service of efficiency and warmth. After all, at the end of the day, what the heart says will affect what the brain does. A person happy with their lives and the people around them, will ultimately enjoy doing their jobs and go through their days healthily, with better efficiency and better moods. A flower bouquet delivery among couples will prompt significant others to think about each other even when they are not together, at the same time, even building healthier relationships out of the fondness produced by distance. A gift delivery in Singapore could close gaps between friend groups who could not meet each other as much when packed with examinations or projects, conveying concern and love when they could not be there for one another. Even businesses that want to express their congratulations or regards to each other during openings or celebratory events, can engage a flower stand delivery to show their sincerity without the need of formal and serious meetings, but one that beats a casual message or call.
It is a fact that as humans, we cannot be at more than one place or for more than one person at the same time. However, that is not to say that we can only connect one way, and can only do one thing at once. In the metropolitan city of Singapore, where people treat productivity as a daily routine, and work as a constant occupant of their time, it is the job of deliveries to ensure that the life out of paperwork and datelines still goes on. As food and drink deliveries make sure people have their stomachs fed, flower and gift deliveries in Singapore ensure that our hearts are filled. They spread warmth throughout our nation and retain the connections we have with people and places that we care about – a service that should be regarded consistently, in good times or in bad. While it is an individual effort to push our assigned gears for the world's development, it is a joint effort created out of positive sentiments and valuable relationships that make these gears last longer and work better together.
As we take on various roles at different points of our lives – from a friend being there for one in need, a partner missing the other, a person hoping to pay their respects for someone else or, to even one who simply wants to bring light to themselves – such delivery services will help us fulfil the responsibilities in any of our relationships. To buy flowers online is as easy as it is effective, similar to all gift and bouquet services. With a quick call, a quick message or even just a quick click could link you to bright and refreshing colors, and ultimately the people who will get them to the right hands at the right time. Here, the possibilities for "order flowers Singapore" is always available with open arms.
Written by: Lee Yu Han
Total Page Visits: 2283 - Today Page Visits: 1