What does her favourite flower say about her personality?
It is said that beauty lies in the eyes of the beholder. What we are drawn to is an extension of who we are and what we treasure. Oftentimes, we are also attracted to certain things for no particular reason – perhaps it's a gut feel or a spark that just ignites within us. Whatever the reason may be, we believe that one's tastes reveal a lot more about them than they may know. Especially when it comes to the realm of flowers, you'd be surprised to find out that the type of flowers we are drawn to can reveal a great deal about our personalities! In this article, let's take a deep dive into discovering what someone's favourite flower says about who they are.
Baby's Breath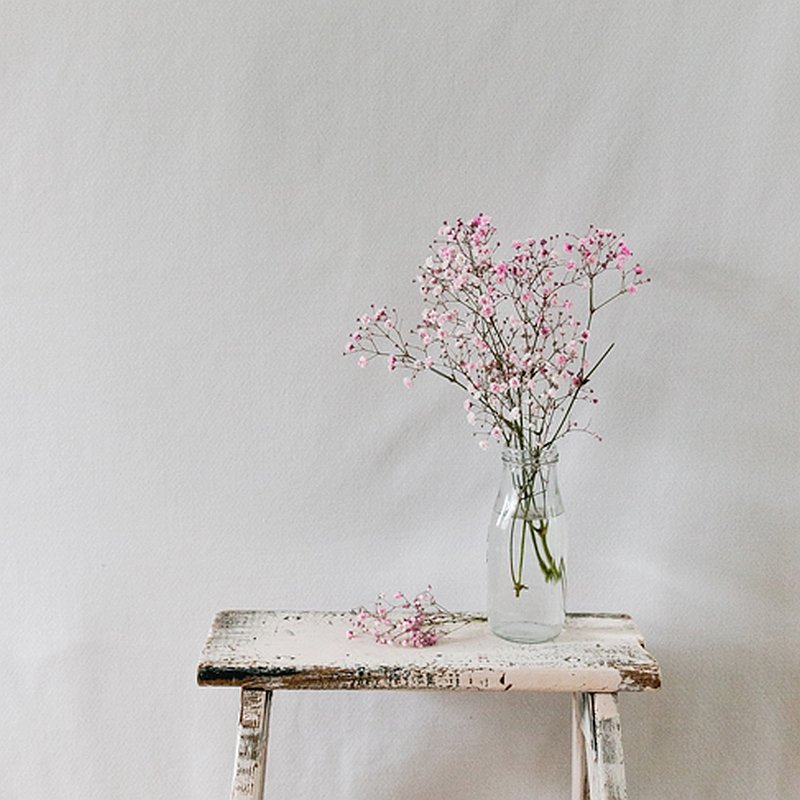 Baby's Breath is undoubtedly a popular and well-loved flower. You would have probably seen them on your Instagram stories when it's a friend's birthday or as a go-to option in a Valentine bouquet. Baby's Breath is also a popular option as a room decor. The flower itself is aesthetically appealing and it's simplicity makes it versatile for any occasion. Those who love Baby's Breath are usually known to be pure at heart, gentle and are pleased by the simple and little things in life. In fact, the flower is named Baby's Breath due to its innocent and charming look – just like a baby ! Those who are fans of this flower are often kind and have a keen eye for aesthetics as well. If you know someone who encompasses the spirit of the Baby's Breath or is a fan of the flower, then be sure to check out our Baby's Breath Bouquet collection to gift the perfect flower to them !
Carnation
It's hard not to get drawn in by the abundant serrated and fringe edged petals of the Carnation flower. Carnations are associated with royalty as it's name is believed to originate from the Latin word 'corono-ae' which means 'crown'. Hence, it would not be a stretch to imagine that those who are attracted to these flowers have a taste for the finer things in life. Carnations are also popularly known to be symbolic of motherly love, individuality and boldness. Individuals who love Carnations are therefore extremely courageous, show tenacity in all they do and fight for what matters to them while always showing compassion. These flowers are also known to outlast others as they stay fresh for a longer time, making them representative of longevity and determination as well ! Visit our Carnation Bouquet Collection to see which Carnation best suits the fearless individual in your life.
Rose
Think about flowers and the Rose would probably be one of the first few to pop into your mind. There perhaps isn't a flower as classic and charming as the Rose. Those who are drawn to Roses are quintessential romantics who are in love with the idea of love – every day is Valentine's day for them. The flower is also symbolic of grace and passion, making it the perfect fit for those who are ambitious and pour their heart and soul into all they do. In the case of Roses, each colour represents something different. For instance, white roses represent purity and innocence, yellow roses represent friendship and orange roses usually are given to show enthusiasm and passion. Depending on which colour of rose you're drawn to, it can tell much about the qualities you embody. If you're a rose fanatic, be sure to check out our Rose Bouquet collection to see which one catches your eyes.
Sunflower
Sunflowers are renowned to be the flower that radiates joy and optimism unlike any other. It's needless to say that those who are Sunflower fans bring the cheer to any room and are the sunshine of their friend group. Just like a Sunflower with it's beautiful yellow petals, they have a vibrant personality and people enjoy basking in their positive glow. While it's easy to take the upbeat sunflower lovers for granted, you must know that behind their smiley persona often lies an indomitable passion and loyalty. These are the people who make dreams turn into reality and who will always have your back. In many cultures, Sunflowers are also known to symbolise longevity and prosperity which ushers in good fortune. In a nutshell, Sunflower lovers are truly a bundle of joy to be around. To find the perfect Sunflower bouquet for your cheerful pals, head over to see our collection.
Tulip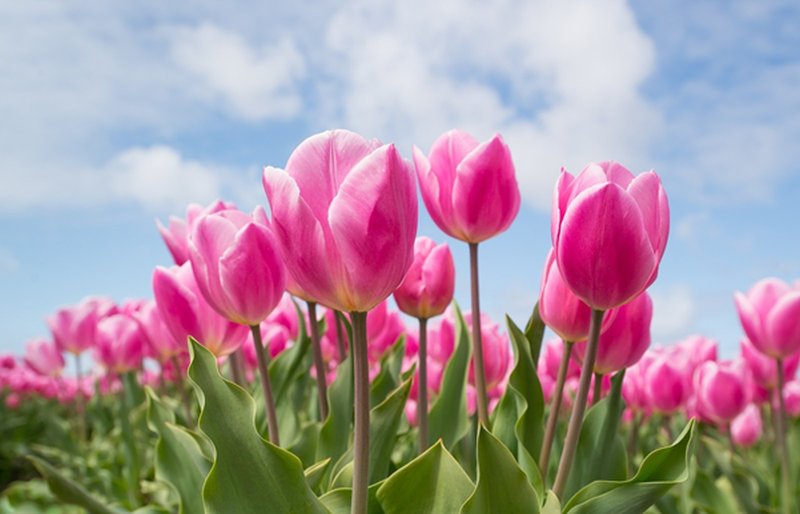 One look at a Tulip is enough to make you instantly feel a sense of warmth and comfort. Walking down a valley of brightly coloured Tulips would probably be a dream come true for those who adore this flower. Tulip lovers are often kind-hearted, adventurous and look for ways to enliven the mundane routine of life. Just like how Tulips are known for having vibrant petals, those who are drawn to this flower probably have a zealous and lively persona as well. They always seek to see how they can make the world a better place and add zest in all they do. As such, the flower is aptly symbolic of rebirth and charity. Their thirst for life and desire to give back to the community makes Tulip lovers a force to be reckoned with. If you want to show your appreciation for your friends who are the ultimate go-getters, head over to Tulip Bouquet Collection.
These are 5 of the most popular flowers and they are popular for reason that they represent a majority of our personalities. No matter what personality he or she has, there is always a flower for her. Choose from the wide range of flower arrangement at 24hrscityflorist.com website and arrange for a flower delivery on the same day anywhere in Singapore.
Written by: Srinidhi
Total Page Visits: 1249 - Today Page Visits: 6