What type of flowers to send for condolences?
The death of a loved one is one of life's most difficult experiences. When someone has lost a loved one, there is nothing in the world that can make the pain go away. No words can adequately convey feelings of sympathy and sorrow. Grief can be an isolating emotion as the bereaved has to move into a world where his or her loved one is no longer alive. However, letting them know that you love and care about them through your presence and words of support can help to ease the pain, even if it's just a little. Funerals are always difficult and often viewed as an uncomfortable social situation. Fortunately, attending funerals is not generally something that most of us are well acquainted with. If in doubt about attending, do try to make it a point to attend the funeral or other memorial services if possible.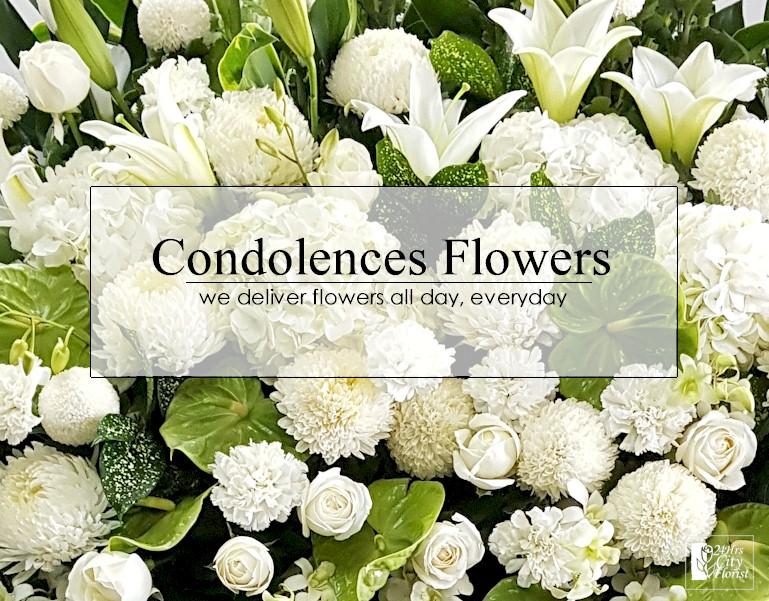 Your willingness to go out of your way to attend and your words of comfort and peace are wonderful and heartfelt ways to let the bereaved know they are in your thoughts and prayers. However, in extenuating circumstances that does not allow you to attend personally, sending condolence flowers and wreaths are a beautiful way to show you care. Sending flowers to someone in their hour of grief is a caring act and the recipient will take comfort in this thoughtful gesture. When a flower delivery or condolence flowers is delivered to the wake or funeral home, they'll know that you are thinking about them and their loss. Flowers serve as a beacon of hope and they are a perfect replica of human life. They are a symbol of the human life cycle from birth to death and they remind us of the haunting fragility of life and its temporal beauty.
Continue reading