Christmas in the western countries brings up images of snow, gifts, Christmas trees, and all the clichés you've come to expect. Here in Singapore, snow is one thing you won't see, but that doesn't mean there's any less Christmas joy. Walk along festive roads like Orchard Road spotting stores and shopping malls embracing the spirit of the holiday in a way you never have before.
If you're new to Singapore though, you may be wondering how to spend your Christmas. Or perhaps you're a Singaporean wanting some Christmas ideas. Check out our ideas to find the best places and activities for a festive Christmas and a joyful holiday in Singapore.
1. Spending time with family
It isn't all about gifts and snowball fights. In Singapore, there are tons of ways to spend a little time with your family, even if you're doing something as simple as putting up a Christmas tree. You can buy natural fresh real Christmas trees in various sizes from local florists, supermarket Gold storage or Ikea in Singapore. Yes they come with that lovely Christmas-tree smell that adds a little more Christmassy into the home. Some florists or other companies may provide Christmas tree decorating services, helping you set them up so you can enjoy the tree without spending time putting it together.
Go to Unique Places
Grab your family and visit some unique places together. For instance, there's a mall in Sengkang that includes a Christmas display that has everything upside down until the 25th. This upside down Christmas display perhaps draw inspiration from the Easter European practices. Upside-Down Christmas trees started as a religious symbol and common among many Slavic communities – poles, Slowvaks and Ukrainians.
Join in on the annual Costume Run on Christmas day to get a little exercise and have some laughs. All you have to do is put on your Santa costume to get running the 10-kilometer run and see some of the amazing sights of Singapore right from the street.
Holiday Camps and Fairs
Head out to the bazaars and fairs to see all that Singapore has to offer. You can find quaint Christmas gifts from unique crafts to home-baked goods for all your family members.
After you've got your presents for one another, you might want to check out the holiday camps. Especially if you have young children, these are a great way to keep them occupied by learning a new language, exploring art, or just using their hands productively.
Have a Party
Even if you're just having a small party with your family, it can be a great way to connect with everyone and bring people together. Make that little effort to place fresh flowers onto the dinning tables. Fresh flowers bring a touch of class and serve to remind your guests that the meal is 'special' and it time to indulge and appreciate what Christmas means. Serve a great Christmas meal to complement the holidays. Indulge a little with classic festival treats that you don't normally go to or couldn't find outside of the country.
Christmas Theme Parks
Singapore is warmer this time of the year, which means that you're still able to go to theme parks even in the middle of winter. Enjoy a great time with your family doing activities, and bring your kids along to meet Santa too. You'll be able to meet Santa in many places this time of year, so you'll be sure to get a glimpse of the big guy!
2. Meaning of Christmas
Sometimes, we forget what the real meaning of Christmas is when we're surrounded by fun festivals and searching for that perfect gift. No matter where you are, this is true, even in Singapore. You don't have to be religious to find some sort of deeper meaning in Christmas though beyond the snowflakes, bazaars, and gifts.
Self-Reflection
Singapore already has a festival of national reflection, although this takes place in August. That doesn't mean that you can't spend some time reflecting during the Christmas season though. Take some time out for self-reflection during this time of the year and your life's purpose, or how you might improve yourself in the next year. It's the perfect time for a little self-reflection right before the new year begins.
Gift Giving
Giving gifts doesn't have to be ginormous or expensive. Most time, those little gifts that bring found memories to the recipient that are more meaningful. You can transform small or somewhat in significant gifts to look more elegant or 'expensive' by adding fresh flower décor to your Christmas presents.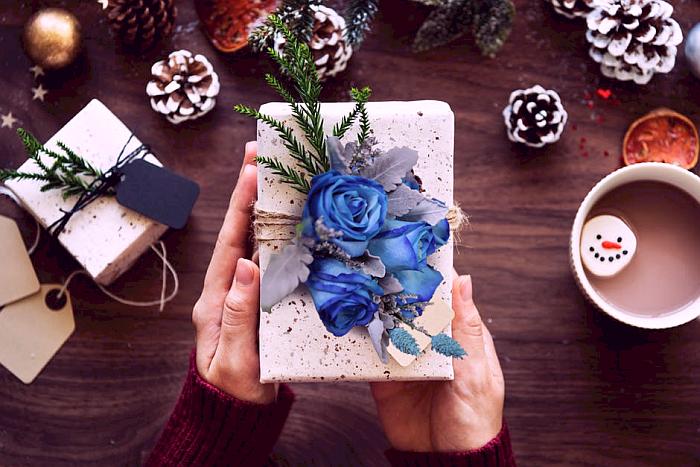 Giving gifts is a key part of Christmas, but it's not always about the gift. It's also about the feelings you're expressing through that gift. Singapore's culture is quite pragmatic, where people tend to show their affection via gifts and take care of others. Instead of physical gifts though, why not give the gift of your time?
Spend some time with the people you care about by going to different events together. This is an easy way to show that you care and to bring everyone closer together and can be a great way to connect and care for each other during the season.
Spirit of Giving
Embrace the spirit of giving in more ways than one. Give yourself some time to reflect on your life, and give your family some of your time to make happy memories. You might even give yourself to others through volunteer work during this season, cheering up senior citizens or even just helping someone who needs you.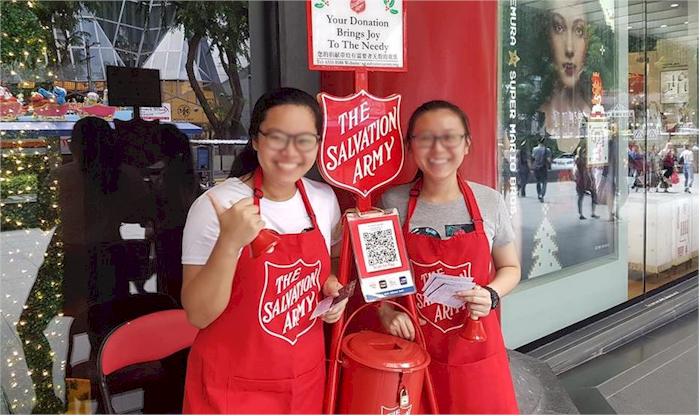 3. What's trending in Singapore for Christmas gifts?
Christmas is a great time of the year to embrace your giving side and to have a little bit of an excuse to explore the shopping centers. Shopping can be stressful though. Tons of people are outside doing the same thing as you, not to mention how many gift options you have to choose from. These trending gifts might make your life a little easier though.
Beauty and Wellness Gifts
Check out some wonderfully-smelling lotions, soaps, shower gels, and conditioners. These are always great to give to anyone who happens to enjoy the luxury of sweet smells and wants something practical too.
In terms of beauty, you might want to take a look at products like curling irons. There are many options that can attach different barrels and brushes to give someone that perfect look every time. These are easy to add onto as well if you buy some hairspray to go along with it.
With something like scented candles or a mask gift set or a spa treatment session, help your friends and family relax. Give them an excuse to take a load off and use your gift with something that will help them with their self-care like bath items.
Embrace Technology
Gifts like power banks are always good options for anyone in our modern age. You can pick one up, charge it, and carry it around with you for whenever your phone or other devices happens to run low. Your friends will thank you for helping them get through long days.
Delicious Treats
Most people are thrilled to get something to eat around the holidays. If you'd like more variation for your treats, there are companies that let you choose a number of items to put in a box. You can get up to 9 different items from some places to give your recipient something delicious to try.
For adults, a bottle of wine or gin may be the right way to go. Take a look around to see what type your recipient might like and to find something unique. This is the type of gift you can all enjoy together.
New Hobbies
Try picking out a gift that will give your recipient something to do in their free time, or that will help them de-stress after a long day. Something like a ukulele or another musical instrument might be perfect for someone of any age.
Simple yet Classic
The perfect gift might be right under your nose: flowers. This is a classic. But especially during this time of the year, flowers are a wonderful gift to give to the people you care about. Ask your florist delivery about the meaning of your flowers and what type of Christmas floral arrangement you can put together to make the special people in your life feel loved.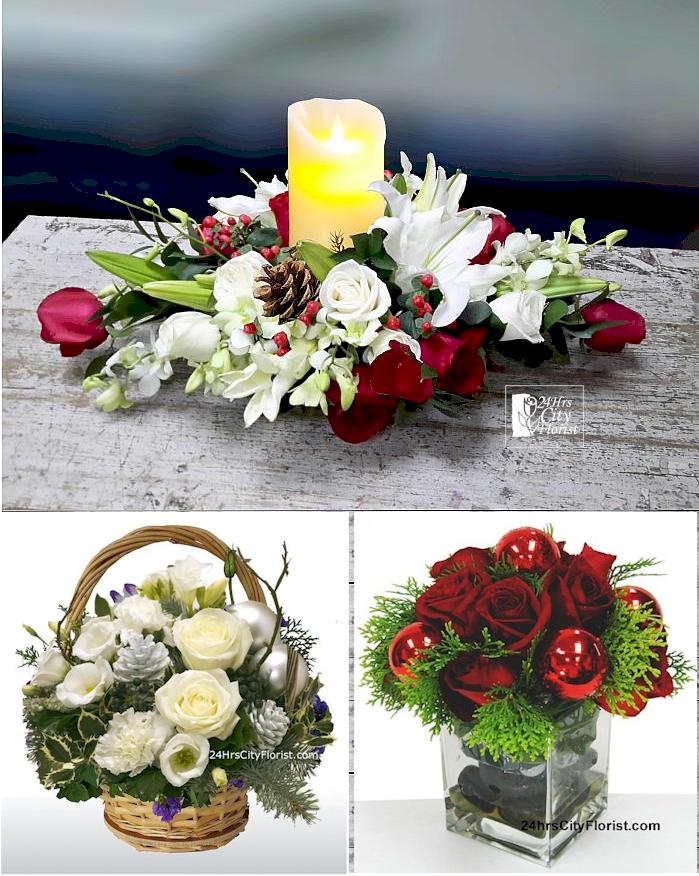 4. Trending Spots To Visit
Resorts World Sentosa
Enjoy A Universal Christmas with Resort World Sentosa! From 1 December 2018 to 1 January 2019, take your family along and enjoy a Christmas-themed version of the various attractions.
Orchard Christmas Light-Up Tour
Hop on one of the interesting DUCKtours and see Christmas from a different perspective! You'll be able to explore Orchard Road on one of their unique double decker buses. Enjoy the street light displays and enjoy a little wind in your hair!
ArtScience Museum
Visit ArtScience Museum and check out the 10 brand new and interactive displays. Their Christmas displays run until 6 January 2019 so check it out before then.
Christmas Wonderland
Take the kids to Gardens by the Bay where they're holding the 5th Christmas Wonderland! Enjoy the biggest mirror maze in South East Asia, have an amazing time skating at the outdoor rink, play in the 'snow' and be wowed by magic shows. There's literally so much to do at this Christmas Wonderland, you won't want to miss out. The last date is on 26 December 2018 so be sure to plan a visit before then.
The Great Christmas Village
Held at Ngee Ann City, the Great Christmas Village is back to wow everyone for another year. Jam packed with lots of exciting shows and things to do, you and your loved ones will have a great time at this bustling event.
Local music talents such as the Sam Willows, Supersonic and more will be performing while Saint Nicholas will make an appearance too. Grab some delicious bites while taking a relaxing stroll down the Disney streets.
5. Trending Food
You can't enjoy the festive season in Singapore without enjoying some of the most amazing food the country has to offer. The latest food trends are everywhere, and despite how different they may be, are surely all delicious.
Japanese Imports
Japanese food brands are already popular, so it only makes sense that imports have become popular too. Think of the cheesecake imports like LeTAO's cheesecakes. This item is made with Italian mascarpone cheese for a smooth texture. With the opening of Tokyo Milk Cheese in Singapore, you'll be able to find a cheesecake like LeTAO's any time you'd like.
Vegetarian or Vegan
If a vegetarian menu is done well, even non-vegetarians are willing to try it. In Singapore, people are looking to eat more vegetable products, just like in many other places in the world. Try something healthier that will still taste amazing.
Culinary Cocktails
It isn't only about food: try out an amazing drink too. The drinks you can find aren't just classics though but include cooking techniques and kitchen ingredients to heighten the flavor and provide you with a unique flavor that you won't find elsewhere.
6. Trending Places to Eat
Find some of your favourite trending foods are these trending locations. There are tons of amazing restaurants around every corner that you'll want to try, so instead of trying them all, check out these options first!
Themed Cafes
When it comes to eating in Singapore, Japanese culture is on the rise too. Check out a themed café that's filled with items all about your favourite anime character, from Hello Kitty to Pikachu. Multiple themed cafes have opened up in recent years, so you have your choice of which one you'd like to eat at.
Candlenut
Chef Malcolm Lee runs the kitchen of Candlenut with some real artistry, preparing dishes that are modern renditions of Straits Chinese dishes. Many of these amazing dishes are based on his family recipes yet are made with a new modern twist.
Preludio
Check out Preludio's eight-course menu with dishes that might all look the same, but which taste completely different. Chef Fernando Arevalo knows what he's doing when it comes to spicing up flavours, using his experience cooking in many different restaurants.
Private Dining
Get some amazing food without going to a restaurant and without ordering takeout either. You can go right to the chef's home for a real meal that costs less and that gives you a unique experience every time. Lynnette's Kitchen or The Modern Bibik are two great places for private dining, with new menus every time for something different.
7. Conclusion
We may not have any snow to enjoy in Singapore, but don't let the lack of cold impact your holiday cheer. Embrace Christmas in Singapore fully with festivals, food, restaurants, time with your family. There's no shortage of things to do during the holidays, so enjoy them to their fullest whether you're eating, shopping, or renting a Christmas tree to get in the Christmas spirit.
Written by Mandy Web
Total Page Visits: 8314 - Today Page Visits: 2