How to create blue roses
by 24hrscityflorist.com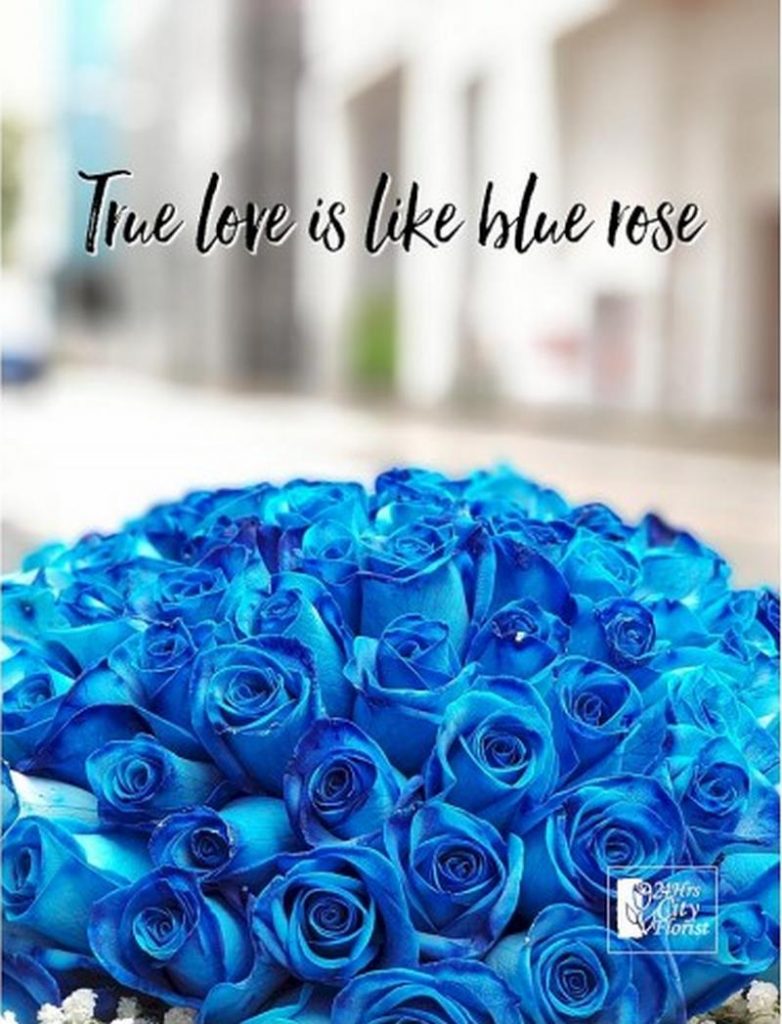 Blue rose cannot be grown naturally, at least not yet. Nature has it that roses, lack the particular pigmentation that is needed to produce the colour blue. As such, alternative methods have been thought of to "create" a blue rose.
This normally means that a white or cream or ivory rose is cut prematurely, and dipped into blue dye such that the dye is absorbed into the stem and thus gradually turning the petals blue.
For years, florists all over have searched for a true blue rose, but to no avail. The quest for the absolute blue rose has been compared to the Christian hunt for the Holy Grail. As such, the blue rose is considered to be the Holy Grail of the rose world.
This association wraps the blue rose in an aura of mystery – which is the main significance of blue roses.
The fact that their appearance (albeit through unnatural methods) defies the course of nature makes them mysterious and ambiguous.
This mysteriously vague quality of blue roses is accentuated by the fact that blue roses that we have today aren't real. Their existence is purely fabricated, and this makes them even more mysterious and even creates a sense of surrealism.
In short, blue roses can symbolize an appreciation for all things enigmatic
Blue rose is much sought after partly because they do not exist in nature. There are genetically modified blue roses however, the easier and cheapest way to attain blue roses for floral arrangements and gifts are either by spray or dye. Florists in Singapore typically be able to offer blue roses together with any their flower delivery services.
Below are the steps to create blue rose by dyeing. The main advantage of dyeing roses is when done properly, the colour spreads out more uniformly all over the petals. As oppose to spray, one may miss out or not able to completely cover the inner layers of the petals.
Continue reading